Until now, If you wanted to create stunning videos, you had to spend time learning the craft (or pay someone who did). That's all changing…and fast. Artificial intelligence is disrupting many creative industries, including film and video. That's where AI video editing and Runway comes in..
Video Editing Is A Pain
Video editing is a complex and creative process involving various tasks, from selecting the best shots to adding special effects and soundtracks. AI Video editing helps to streamline your workflow by automating certain parts of your editing process. It allows you to focus on your work's more creative and artistic aspects.
AI-powered video editing tools are already shockingly powerful, and they are learning and improving every single day. If you want to test drive one of the most powerful AI video editors available today, try Runway. AI Video Editing with Runway reduces your production time and costs. And it improves the overall quality of your finished video project. So, what exactly is Runway? And what can it do?
What Is AI Video Editing using Runway?
Runway started as a college passion project in 2018. In just a few short years, Runway has transformed into a leading video editing company and is causing ripples with its research into generative AI.
Runway uses machine learning (ML) and a pipeline of algorithms to abstract away the complexity of video editing. It makes it easy for anyone to create professional-level videos. Runway founder Cristobal Valenzuela always keeps his focus on the end user. He wants to simplify your workflow and remove the pain and the challenges you routinely face so that you can create more videos as fast as possible.
Runway has two related yet different products:
Automation for video editing – Runway ML
Generative AI for video creation – Runway Research (Gen-1)
Gen-1 launched on Feb. 6th, 2023. You can request access to give it a try. Gen-1 lets you generate videos from text, images, and video. If you want to learn more about Gen-1, watch the short explainer video on their website for a sneak peek into the future of video creation. Let's get into Runway ML and how it can help you craft stunning videos with ease.
Runway ML – What Can It Do For You?
If you haven't used an AI video editing tool before, prepare to have your mind blown the first time you see one in action. Runway assists you with everything from basic editing to advanced post-processing, automating many of the tasks you are used to slaving over. Here are some of the video editor tools it offers.
Improve Your File Management
AI algorithms analyze the content of your footage and automatically tag it with keywords to describe what's happening in each frame. This makes it easier to search and categorize your files.
Web Collaboration Enabled
Runway uses your web browser and stores your files in their cloud. Your files are organized in one location, allowing all team members to collaborate in a central hub.
Increases Accessibility
Say goodbye to hardware limitations. You no longer need a powerful GPU to edit, render and encode your video projects. As everything happens in the cloud, you're using Runway's GPUs. You can have as much processing power as you're willing to pay for. You can now create professional videos on something as small and simple as a Chromebook or iPad.
It's Easy To Remove Unwanted Objects
AI algorithms identify and label all the objects in your footage. They can even then track their movements throughout the footage. This video feature is a huge timesaver when you want to add or remove an object from your video clip.
AI Magic Tools
Runway has a suite of over 30 Magic Tools to help you out. Some of our favorite video editing features include:
Runway Text to Image – generate images from text input
Text to Color Grade – color grade your footage using text prompts
Erase & Replace – erase part of an image and replace it with generated content
Infinite Image – expand any image by generating outside of its boundaries
Background Work – blur, remove, replace, or add a green background
Inpainting – remove people or objects from your video
Remove Silences – cut out any silent moments from your audio or video
Clean audio – remove background noise and enhance audio quality
Frame Interpolation – create an animated sequence from a series of images
Image to Image – modify an existing image with text prompts
AI Training – train an AI model with 15-25 uploaded images to create an image style. Use text prompts to generate new images and continue to refine output with text
Templates & Effects
If you are looking for inspiration or any easy way to get started, Runway offers over 100 templates you can customize with a few clicks. You can also make use of a huge library of filters and visual effects
More AI video Editing Tricks on Runway
Runway can also create a transcript, generate captions, sync your audio & video, or even turn your footage into a super smooth slo-mo video.
The Runway editor has a clean interface and allows you to work in layers. While you can have unlimited layers in your project, keep it under 10 to avoid a performance slowdown.
Do you want to learn How Runway took The Late Show edits from five hours to five minutes?
Is Runway Affordable?
So, Runway is obviously a game changer, but how much does it cost? Well, Runway operates on monthly subscription plans. Each plan has a preset number of credits you can redeem to generate images. Each image currently costs around five credits.
Credit balances reset on the first of every month. If you have a paid plan, you can purchase additional credits for $0.01 per credit, at a minimum of 1000 credits ($10 USD) per purchase.
Runway ML is currently available at three different subscription tiers. Runway pricing is for monthly plans, you get a 20% discount for annual subscriptions.
Free
Start here if you'd like to explore Runway's AI Magic Tools and content creation features. The free plan gives you the following each month:
125 credits (25 images). Can't purchase extra credits
3 editors can use the plan
Standard | $15/User
625 credits (125 images). Buy more as needed
1080p, 4K & Green Screen alpha matte exports
2K AI Magic Tools image exports, full 3D texture options
Train custom AI generators
Pro | $35/User
2250 credits (450 images) Can buy more as needed
All video exports from Standard, plus PNG & ProRes
All AI Magic Tools exports from Standard, plus PNG & ProRes
Train custom AI generators
Or contact Runway for a customized Enterprise solution.
Is Runway Worth It?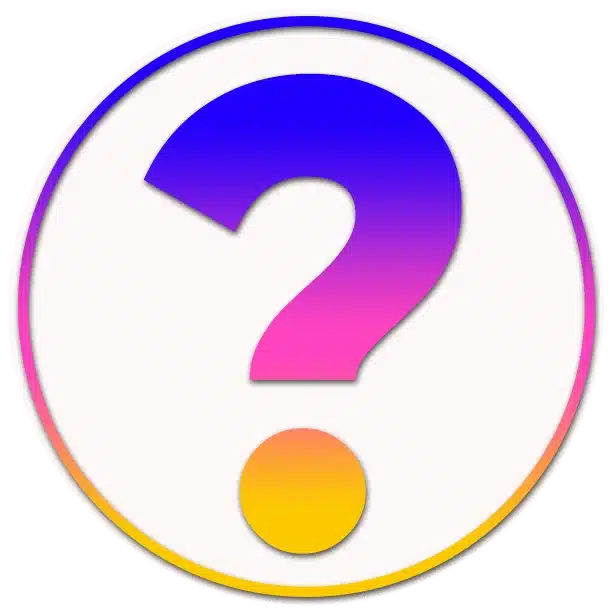 If you're a video creator, then Runway ML empowers people like you to streamline their video and image creation process. You can use Runway's AI video editor to free up your time and energy and focus on bringing your artistic vision to life.
Runway is easily one of the best AI video makers around. You get easy access to cutting-edge functions using its drag-and-drop interface. In addition, its cloud-based database securely stores all your digital assets. With its AI-powered tools, when you stitch together novel creations, it's a total breeze, and no coding expertise is necessary.
If there is any downside to using Runway, it's that you still need to spend your own time editing videos. Runway will automate many of your tasks and save you a ton of time, but you're still going to have to do the work. If you buy a lot of credits in order to use more functionality and generate more images, then it can raise your monthly cost, so you need to be careful about only using what you need. Experimenting a lot could be costly
If you're looking for an AI video editor, Runway is a great option. If you enjoy editing, it's a fantastic tool to speed up your video editing work.
More on AI Video Editing Software
Would you like to explore alternative AI-powered video editors? If so, look at The Best AI Video Editing Software of 2023.
Here are some other articles you might enjoy!
How To Make Videos from Text with AI
10 Video Editing Tips – A Detailed Guide For Beginners