We've spent the last 3+ years hiring over 60 video editors from the Philippines. Outsourcing to the Philippines has allowed us to serve more Youtubers and video content creators in style. Our profitability exploded, and our customers love our help and stick with us month after month, year after year. 
We want to share our hard-earned experience with you. So whether you want to scale your business, improve your bottom line, or just find quality help to clear a load off your plate – you're in the right place. 
Here's the truth about video editing in the Philippines…
You have a LOT of options to choose from. And none of your options are inherently good or bad – they are all simply different. There are absolute rockstar video editors who can change your business almost overnight, and there are rip-offs and time-wasters who promise far more than they can deliver.
That's why we've written this article – to help you figure out which video editing company in the Philippines makes the most sense. We help you to understand:
What you need to know before you start
Which options are available – and what they are good for
And how to pick the right service provider
Let's do this…
Questions To Ask Yourself Before You Start
Before you go any further, you need crystal clear clarity on your needs. These questions are what most editors will ask you anyways. 
What type of content do you create? 
This helps determine what skill set or prior experience you should look for in a video editor. Do you create video podcasts for YouTube and Spotify? Do you make talking head videos? Real-estate walkthroughs? Ads? Or explainer vids for products or services? Something else entirely?
If you only need real-estate walkthroughs, then it makes sense to hire a video editor who has done this before.
How sophisticated is the editing you need? What techniques do you want?
If you create talking head videos, do you have a specific style in mind? Maybe you want to copy Alex Hormozi or Gary Vee?
Or maybe you produce video podcasts for YouTube and Spotify. And you need a video editor to edit your podcast and create microcontent to sprinkle across social media to drive traffic back to your podcast. 
Do you need animations? Voiceovers? A lot of cuts and transitions? Do you have action or motion sequences? Did you film with one camera or two plus? 
If you've been editing your own videos, list all the editing you currently do, plus anything else you'd like to see added in. 
How many editors do you need? 
How many editors you need greatly impacts which editing service option is the best fit for you. 
If you don't already know how many editors you plan to hire, use the following section to estimate how much editing time you need to plan for each week.
How much editing time do you need?
If you already edit your own videos or pay someone else to, then it should be fairly simple to calculate and explain.  
Otherwise, some questions a potential video editor would want to know are:
How often do you create new video content? 
Do you have a regular content creation schedule?
And how long are your videos on average?
Those answers, combined with your editing projects' complexity, can be used to ballpark how much editing time you need each week or month. 
For a simple rule, you can plan for every minute of finished video to take roughly one hour of editing time. It can range from 30 mins – 3 hrs based on various factors. These include how complex the edit is, the quality and organization of your raw files and instructions, and how many rounds of revisions are required. 
So if you create one 10-minute video each week – you can estimate 10 hrs of editing time. But it could take anywhere from 5 hours up to 30. 
Do you plan to scale up? 
If you plan to grow your video output, the best option is to partner with a provider who can grow with you. 
Otherwise, if you switch providers when you outgrow your initial one, you lose your video editor and the relationship you've built up to that point. It's not the end of the world, but it pays to work with one editor for as long as possible. 
How fast do you want your projects turned around?
And how many revisions do you expect to be able to request? If you want your projects turned around within 1-2 days and to be able to request unlimited revisions, it excludes some providers as options. 
Alright, you should have a pretty solid idea of what you need. So let's move on and check out your options. 
Video Editing Services In The Philippines
You have seven main options to consider. Here's a quick rundown of each and the suggested circumstances they are best suited for.
Freelance Video Editors
You can hire a video editor off a job board like Upwork or Fiverr. There are plenty of freelancers, and you can find whatever blend of skills you need. 
Freelancers are great for one-off projects or when you have less than 20 hrs per week of video edits. Their hourly rate can be high, but it's a flexible option, and you aren't responsible for any benefits or entitlements. 
Be aware it can be challenging to find the right freelancer. And they have other clients, so you won't always be #1 on their priority list. You could even be fired if they don't like working with you or land a better-paying client. And if you try to set their working hours, the Philippines government could decide they are actually an employee!
Hire An Employee Or Independent Contractor
Directly hiring someone gives you the most control over the working relationship. You can hire someone part-time or full-time. If your video editor works full-time hours and you are their only client – they are always available to complete whatever task is your current priority. 
Do your homework on the difference between classifying your video editor as an employee or an independent contractor. It makes a huge difference, and you could be in trouble if you make a mistake. We recommend speaking with a local employment lawyer before you head down this path. 
Making direct hires makes the most sense when you plan to build a team and grow in the Philippines long-term. You can build culture and develop your staff over time. 
Taking on employees comes with added risks, though. You need to pay attention to all of the labor code regulations. And you have to deal with sick time, vacations, unexpected maternity leaves, pensions, health insurance, and prepare to pay a 13th month's salary as a bonus every year. 
Use A Recruiter
Want a direct hire but don't feel like doing all the legwork yourself? No worries, partner up with a recruitment agency and let them bring qualified candidates to you. Recruiters are also useful for tracking down senior-level or hard-to-find talent. 
Use a recruiter to hire one full-time employee or have them assemble a small team for you. Be prepared to pay a hefty premium for their services. 
Subcontract To A BPO Provider
What is BPO? Business Process Outsourcing is when you subcontract part of your operation to a third-party service provider. 
For example, let's say you currently have a team of video editors working for you in the United States. You could hire a company like Outsourced and have them set up a team in the Philippines to save you money. 
Your BPO provider is registered in the Philippines, which saves you legal and regulatory hassles and provides office space, equipment, and staff. They also run your day-to-day operation for you. You're hiring a company in the Philippines to fulfill your services. 
You can work with some BPOs with as little as one employee. However, they make the most sense for larger operations of at least 5+ editors. 
Hire An EOR
Using an Employer Of Record is another workaround to avoid registering a business in the Philippines and dealing with all the red tape. 
An EOR like Remotify takes care of HR, payroll, and legal compliance only. Hire your own employees, find your own office space, or let your staff work from home. You are in charge and responsible for your own operation. 
EOR work for small to mid-sized companies who want to build a local team of employees for the long haul. Consider an EOR if you want 2-10+ direct employees on your payroll and can don't mind the extra cost.
Hire A Video Production Company
This is a niche option and certainly the most expensive one on this list.
You could hire a Philippines video production company based in Metro Manila to handle your complete end-to-end video content process. What exactly does a production company do?
Tell them your idea for your next video, and they can create it for you. They can plan, script, handle the video shoot, and handle all post production work. If you want a music video or corporate video – no problem. Or do you need explainer videos or motion graphic videos for your newest content? The right production company can take the work off your hands and deliver a finished product.
The downside is that you lose most of your creative control over the process, and the service will cost you dearly. But for large companies with a sizeable marketing budget, it can be a lifesaver to outsource the whole project.
Team Up With A Video Editing Company Philippines
Or you can hire an agency and get access to their experienced staff straight away. 
Most agencies assign you a dedicated editor matched to the skillsets you require, and that editor stays with you for the long run. But when they need a day off, their team members step in so your operation doesn't miss a beat. 
You still must research, vet, and interview agencies before you decide who to partner with. But you only have to do it once. And then you get access to their team of expert video editors who aren't at their first rodeo. They also have professional systems in place to share files and communicate effectively. 
Your agency can start small at 10 hours or less per week of editing time with you and scale up as you grow. Agencies have the most flexibility of any option on this list. They work equally well whether you need ¼ of a video editor or 5 full-time equivalents. 
You also don't have to manage employees, handle payroll or negotiate salary, think about HR, or worry about legal compliance. Pay a low monthly rate to your Agency and submit your raw files and editing instructions. They'll do the rest. 
Want To Learn More In-Depth Info About Each Type Of Service Provider?
Check out "Your Guide to Hiring A Video Editing Service in the Philippines."
What To Look For In Any Provider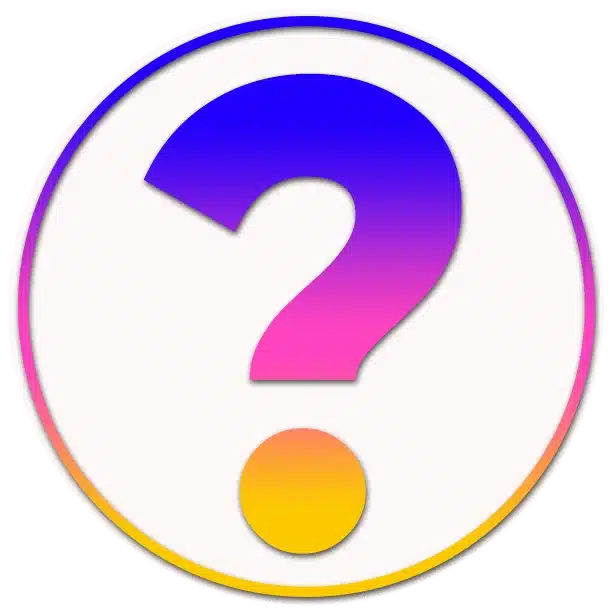 Hopefully, you've narrowed down your options and know which type of service provider is the best fit. When you're ready to compare individual video editors or companies, it's time to interview your shortlisted candidates and ask them the following relevant questions. 
Do They Have Experience With The Type Of Editing You Need?
Before you talk to them, look for a website or portfolio. Check out any samples and read any reviews and testimonials. If you can't find this out on your own, don't be shy and at least ask them for samples.
Can They Handle Your Workload? And Scale Up With You?
Make sure both sides are clear on how much work needs to get done and how much time your editor has available for you. Ideally, you want to keep your video editor around indefinitely, so make sure you discuss your vision for the future and that it works for them too. 
How Fast Can They Turn Projects Around?
It's best to have a video editor who, at the very least, can give you some time every workday to keep projects and communication flowing. Even if you have a freelancer or agency, you don't want days or longer stretches where they are unavailable and working on other projects. You can schedule your content accordingly if you have a regular time commitment with your editor.  
How Many Revisions Do You Get?
If you work with freelancers, it's essential to figure this out. Even if you pay them by the hour, they often have other clients to keep happy. Many won't do more than one or two revisions tops. Of course, you can always ask your staff to do it again! Many agencies also offer unlimited revisions.
How Will You Communicate?
For freelancers, BPOs, EOR, and agencies – do they have a system in place they use with other clients? 
One great thing about working with an agency is their professional and streamlined processes. A good one will have a custom portal where you can submit raw files, leave editing instructions, communicate with your editor and account manager, as well as collect your finished project files.
With everything in one place, it's easy for their team members to step in and keep the process running if your editor is unavailable.
What Happens When Your Editor Gets Sick Or Needs Time Off?
Does everything grind to a halt? Do you have other team members to cover their work? Do you have to do it yourself? Do you need to quickly find a short-term freelancer to cover? Or is there a team behind them to step in and cover the gaps?
How Much Does It Cost?
Price points vary widely between different video editing services.  
Read "Video Editing Services Philippines: Which Option Makes Sense For You?" to learn more about estimated costs.
Always Interview First
We can't stress this enough. It doesn't matter if you want to hire an individual, a recruiter, or a company. The decision is too important to roll the dice with your reputation and success.
Yes, even if you want to hire a video editing company – don't just sign up on their website with your credit card without talking to them first!
You want to be able to get them on the phone and have a chat. Explain your vision and your requirements, and at the very least, make sure you speak the same language (literally and figuratively).
Find out if they can talk the talk and sound qualified, gauge their interest level, and get a sense of what type of person or company you're dealing with. You should get a good feeling from them and want to work together.
If you're dealing with an individual, it's always a good idea to request a test project to see what they can do. At the end of the day, people everywhere frequently "oversell" their abilities to try and land a job.
Your Next Steps
If you are interested in adding a video editor to your team in the next month or two, feel free to reach out for a chat, and we can answer any and all of your questions. We love discussing all things video editing and are happy to share our experience with others. 
If you'd prefer to keep reading on, we suggest you open these up next…
Should you outsource your video editing to the Philippines?