If you are thinking about getting a video editor to join your team, then you might have wondered how to hire a quality video editor in the Philippines. But why the Philippines? Great question. If you didn't already know, a ton of businesses have been using this country in Southeast Asia for years to do a lot of business tasks that can be done from the end of an internet connection.
Yes, this means that for many years, Filipinos have been working in the background of many businesses that you have heard of. Everyone from big boys like Goldman Sachs, to small solopreneurs and Youtube video content creators now hires staff from the Philippines.

So why could it be a good idea for you? Well, at vidpros.com, we've been around for a while, hiring video editor after video editor from this sunny spot, so we feel qualified to use our own expertise and research to help you fix up and edit your footage.
English proficiency: English Is An official language in the Philippines
English may not be your first language, but globally it is certainly the most useful. Why? Well, it is the most commonly used language in the world, not just in countries like the USA, Canada, and the UK, but also in most other places. Right now, businesses from all over the globe are hiring remote teams. These days English isn't a plus, it is a requirement.
Yes, English is one of two official languages in the Philippines, the other being Filipino or Tagalog. English is widely spoken and understood throughout the whole country. It is the language used in most schools and universities. It is also the language used in business and government. Overall, English plays an important role in life in the Philippines and is a crucial language for both personal and professional development. Many online business owners outsource only to the Philippines simply because of the simplicity of communicating in English.
What Types of Role do people hire for in the Philippines?
virtual assistant

social media management

graphics

website management

podcast management

youtube channel management

video editor

writing

website design

admin services
Yes, the Philippines is buzzing with online work!
Where To Find Video Editors In The Philippines
Online Freelance Platforms:
Websites like Upwork, Freelancer, and Fiverr are great places to find freelance video editors. You can create a free job post job and receive applications from interested candidates in less than ten minutes. These sites are much more oriented to one-off jobs or packed services where the freelancer offers a set service for a set fee. For example, for video editing, you might find something like "I will add captions to your five-minute promotional video in two days" and charge a set fee.
Local Job Portals:
You can also post job vacancies on Jobstreet or if you want to hire for a full-time video editing position. Onlinejobs.ph is a large platform for hiring all sorts of different workers under different terms and conditions, so this is the best place to start and can give you a feel for what is out there. They charge a monthly subscription to contact anyone, but browsing to get some ideas and see rates, is free. You can see each jobseeker with a portfolio and a set of job expectations.
Can I Hire A Video Editor In The Philippines On A Part-Time Basis?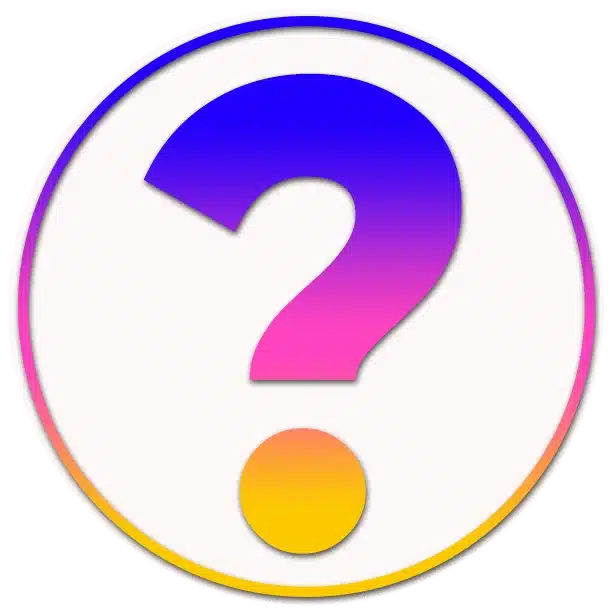 Yes! There are a lot of freelancers who are interested in part-time jobs. Start on Upwork or Onlinejobs.ph for this.
However, you might be better off buying a package of hours from a video editing company in the Philippines instead. At Vidpros, we have something called fractional video editing. This means we have full-time editors that we hire, run, and give ongoing development to.
We offer monthly packages so that clients can use our editors on an ongoing basis without any of the hiring headaches and ongoing management. It is the same thing as having a part-timer working for you, just with the backup of a company or a replacement if your video editing rockstar gets sick.
If reliability and a fast turnaround time sound like your thing, then find out more about our editing packages here.
Some Basic Rules On The Hiring Process
If you are looking for someone on an ongoing basis then most of the basic rules apply:
Have a clear job description and give all the relevant details

Have some kind of filtering process to weed out weak candidates

Have a screening interview to just check that candidates can get to an online meeting successfully.

If possible, create a short test task in order to check for quality of work. Consider paying candidates for this. The goal here is to make it low on time commitment and high on skills assessment. A good example would be to critique a short video, rather than to edit one. If you get good at asking the right questions in this process you'll easily be able to filter well.

Set up a trial period and make it clear what the next steps are if things go well. This way you aren't promising the earth to someone based on you not knowing them for very long. Remember to give clear expectations on quality so that they know what to aim for.
Some General criteria to look out for in your job post

Look for experienced video editors with relevant skills in your niche.
Are you hiring for Youtube videos, music videos, or social media ads? You might be looking for someone with experience editing documentary-style videos or animation. Whatever your specific needs, if that person has done that type of video editing before, you'll be in a much better position than if you are trying to train someone. You don't need a creative director, but at least some basic experience in video editing is a really helpful starting point. If you prefer someone with experience in adobe premier pro or final cut pro, or something like motion graphics specifically, then make sure it clear you want to see some relevant experience.
Check their portfolio to see their previous work and evaluate their skills
You would be surprised how many people don't really check CVs and portfolios properly. Don't be afraid to ask your video editing candidate about the specifics of their previous work.

Topics to consider:
social media videos
visual effects
captions
animation
music videos
wedding videos
documentary video
short films
motion graphics
Youtube shorts
TikTok videos
Instagram Reels
Example videos are the best way to check editing quality. The only thing you need to do is some due dilligence on the project. Ask detailed questions about how the story on that project. If you just made an awesome video that you were planning to put in your portfolio, you would clearly remember all the details on how much footage you started with, why you chose the music and how you chose your editing on the film. Ask your candidate why they made their creative decisions and get a sense of their passion for film and video. You want someone who cares about making great videos. Write a list of things you want from your ideal hire before you even get started on the process.

Technical expertise:
Ensure that the video editor has the necessary technical skills and proficiency to edit well in video editing software like Adobe Premiere Pro, Final Cut Pro, or Davinci Resolve. Good editors can talk with some passion or depth about how to use the software, so don't be afraid to ask for details in interviews.
Communication skills:
The best quality video editors to work in your team are not only the best video editors as their main responsibility, but also solid communicators. You don't need to look for an all-out extrovert, but someone who communicates clearly will save you hours of problems rather than creating them.
Location: Where Should I Hire?

Manila only? No, but you need to understand a few important factors about hiring in different locations before you rush out there and make your life-changing hire.
Manila is the capital and so if you hire from there you're going to deal with three main factors:
The Expense Of Living In Manila
Staff in Manila (central area) pay capital city rates for rent and other monthly expenses and so you'll need to respond to that fairly.
The Competition For Staff Is High
A lot of people move to Manila to find work – the same as any major city in any country. In the Philippines, there are a lot of online workers, but in Manila, there are also a lot of companies that are set up for "BPO" or business process outsourcing. This means that multi-national companies have offices in metro Manila, and so staff there are often tempted to join bigger name companies with offices and a clear sense of progression.
You may find that someone who is a video or graphics editor was previously a content writer or an admin worker. Because a lot of these freelancers switch roles, they can often be tempted to switch back if they get an interesting offer, which happens much more often than for us back home.
The benefits of infrastructure in Manila
The Philippines actually has a extremely variable internet speeds, depending on location. There are hundreds of islands and many of them are pretty small. Getting a large number of small and less densely populated islands connected with a fast and reliable internet service is expensive.
It is not uncommon story for someone to find an affordable virtual assistant somewhere fairly remote, but the downside is that the infrastructure is not so good, so you need to check this out and evaluate it clearly before hiring.
Downsides Of working with Freelancers in the Philippines
If you've ever hired a freelancer before you'll know that it can be a bit of a lottery. Most people get into freelancing because they can choose when they work. Sadly, this means that a number of freelancers are often unreliable. Think about it. If there is no accountability and you can work when you want, then it is pretty easy to wake up every now and then and just feel like you don't want to go to work- actually, doesn't half the world wake up and sometimes feel like that?
Well, in addition to our usual freelancer issues – you won't be the first person offering your video editor the going rate to work online for you. And what do I mean by that? I mean that locals there are very aware that there are a ton of businesses all searching online for them. It isn't uncommon for Filipinos in general to switch jobs fairly often as soon as someone offers them a slightly better rate.
Setting Expectations And Training Your Hire
Before you hire a video editor in the Philippines, you really set expectations for your project. This includes the scope of the project, timeline, and deliverables. It is also important to discuss the revision process and how many rounds of revisions are included in the contract.
Communication and Collaboration

Communication is key to a successful video editing project. It is important to establish clear communication channels and expectations for communication frequency and response time. Video conferencing tools and social media like Zoom, Skype, or Google Meet can help facilitate communication and collaboration. Get a solid system up and running for this.
How To Pay Your Staff In The Philippines

Of course, you'll need to pay your new staff. You can usually pay your editor via Paypal or Wise (which can send it to a local bank account). Which are pretty straightforward and easy to set up.
The Philippines also has a local payment system called "G Cash". This is a pretty specific money transfer system for locals, but you can transfer to a G-cash wallet using a debit card via an app called Remitly which is actually remarkably easy to use.
However you pay, make sure you have an example invoice created with your details so that your new hire can invoice you. If you're employing a new freelancer for the first time, this process can be frustrating for them, so making it easy will help both parties.
Do I Need A Contract?
Life definitely gets sticky here…Unless you are a company in the Philippines, then you can write a contract, but it means nothing. Are we saying that no one has a successful ongoing staff there? No, but it does mean that life is safer if you are dealing with a company, rather than an individual.
Working With Freelancers vs. Agencies

When hiring video editors in the Philippines, you can choose to work with freelancers or agencies. Freelancers are independent professionals who work on films on a project-by-project basis, while agencies are companies that provide video editing services.
Working with freelancers can be more cost-effective, but it requires more effort in terms of finding and managing your video editor. Agencies, on the other hand, can provide a team of quality video editors and project managers, but they tend to be based on more fixed ongoing contracts.
Common mistakes to avoid – short points as there are a few:

Hiring Based On Price Alone – Bad Idea.
Just because someone is cheap, it doesn't mean that they are going to give you the results you want, this is especially the case in less-developed countries where the concept of customer service is much lower than in more developed countries.
Not Setting Clear Expectations
This is often triggered by making assumptions. Assume nothing! Researching cultural differences/ national holidays would be a good place to start…If you are thinking you expect it takes two days to edit your wedding shoot, then be clear about that. Don't be surprised you don't ask for music in the intro and don't get it. What format are you looking for in your videos?
Micromanaging The Video Editor
We all get nervous at the start of a job. If you've written instructions are clear and well-planned then you'll be a better manager all around. If things aren't as you expected, focus on giving examples of what is correct and encourage development. Creating a good understanding is key here. If you encourage initiative, you just might get some creative ideas for videos you had never considered.
Not Providing Enough Feedback
No one is a mind reader. Most of the time if an employee is not doing well, it is generally because they aren't getting enough help and positive direction on how to do a good job. Good clients know that a successful video editing project only comes from good collaboration.
Not Being Responsive To Your Video Editor's Queries
If you're getting questions, this is a good sign, not a bad one. Most people want to do a good job, so being available for your editor helps them do well, as well as fostering a team environment, which is great for the long term for the quality of your video editing results.
So What's The Next Step?
Well, it depends on where you are in the scheme of things, really….If you have time for another article then, I recommend this one on video editing services.
If you're looking to hire a video editor at some point in the near future on an ongoing basis, then I recommend you look at our page on packages, which gives you a nice idea of how we supply quality video editing professionals to clients at an attractive rate. If you are ready for a monthly editing package for your video content, then book a chat here to learn more.