Any content creator today would agree that there's no doubt technology has taken content creation to new heights.
Human creativity today knows no bounds and there is no limit to what we can do to achieve what was once only imagined.
There is no denying that video content is currently the most engaging content available on both digital and non-digital platforms. A video message outperforms a picture or text on social media, television, streaming platforms, websites, and e-commerce marketplaces.
However, not all videos engage viewers. As a result, business brands, personalities, and businesses spend billions of dollars on videos with little engagement.
The key to making a great video is building engagement, clearly communicating the message, and getting people to take action.
Let's get started with all the factors that come into play.
Creating good videos and content can take time for entrepreneurs, marketers, and creators.
People who regularly create videos can benefit from the following video editing tips.
Choose the Right Video Editing Software
The process of video editing requires a lot of resources. Therefore, investing in the best video editing software and equipment is essential.
Make sure you choose a laptop or desktop with a powerful graphics card and processor when selecting a video editing laptop or desktop.
For video editing software to run correctly, a computer will need 8GB of RAM at the very least. A hard drive can also be purchased, or cloud storage can be paid for via Google Drive or other services.
There are many video editing software options available, including:
Adobe Premiere – which is part of the Adobe Creative Suite. This program offers many editing options and plugins that can be used for various video editing tasks. Additionally, some designers provide pre-made transitions and effects for Adobe Premiere. You might also want to consider Adobe After Effects to create animations on video.
VideoProc Vlogger – A free software designed for vloggers and content creators, it has a speed curve editor to apply smooth velocity changes, a motion editor for keyframing visuals, an audio analyzer to adjust to the beat, and hundreds of other effects and filters.
Filmora – This is a more affordable alternative for those who need essential editing software. You should use this program if you are a beginner video editor.
Movie Maker — Another free software on Microsoft that provides basic video editing features.
iMovie — The Mac version of Movie Maker.
Final Cut — This is mainly used for Apple computers.
Develop a storyboard
The first thing you should do before and during video editing is to create a storyboard.
An online video has a clear start and end point. It's what happens between those two points that matter most. The middle part lacks any form or structure in many videos, but the beginning and end are well-formed.
A storyboard ensures that videos are more than just spliced-together clips.
To engage people, videos need a storyline, and video editing needs to follow it. To prevent viewers from losing track and interest in your video, make sure your cuts are smooth and that the scenes and parts of the video flow seamlessly.
Using stock images and footage
Add variety to your storyline by using supporting footage and visuals: this video editing tip can save you time. However, there are times when it can take time and effort to create these visuals from scratch.
Instead, you can use footage, photos, and illustrations from other sites. In addition, you can find stock visuals on these sites.
Adobe Stock
Pexels
Freepik
Storyblocks
Platforms are essential to keep in mind
Not all videos should have the exact dimensions and formats. You'll also need to know which video format you should use.
Generally, this factor depends heavily on the platform on which it will be published. Additionally, specific formats or dimensions may be supported depending on the platform.
For instance, portrait mode is the best way to watch videos on TikTok. Facebook videos also work best in square format.
Almost 88% of marketers plan to use YouTube for video content strategy, so that's another platform to create videos for. Find out what codecs and bitrates work best on the platforms.
Video editing techniques need to be creative so that they can work with each platform's strengths.
Automate your tasks
Video editing tasks that use automation are often neglected but are indeed highly effective.
Quality video is produced using many video editing techniques, which can now be automated to reduce editing time.
Choosing AI tools and video editors with rich presets can help you save time.
With automation, videos can be spliced or colored consistently with minimal manual effort.
Artificial intelligence tools can stabilize and resize videos automatically for various platforms. Text can also be turned into a video with AI algorithms using video editing tools, for example, Lumen 5.
Video editors must adapt to new tools that could improve their workflow shortly as automation and artificial intelligence take over how they create content.
Why Great Video Editing Matters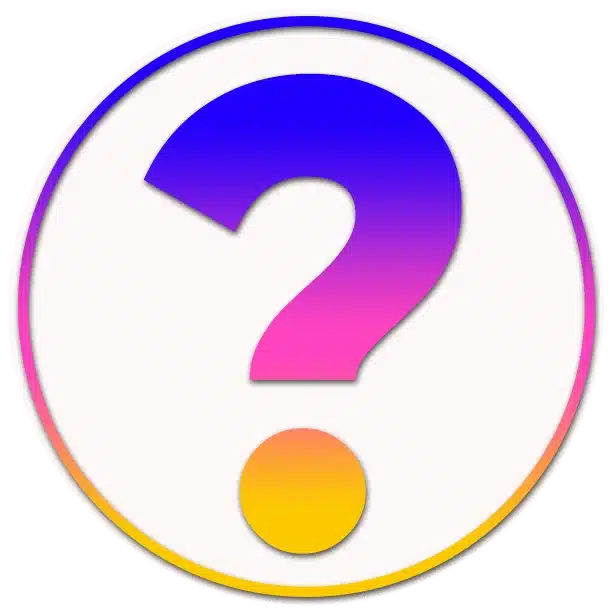 The post-production process is an essential part of the video creation process. The best footage, concepts, and tools mean something if the editing is good.
A video's editing can be the defining factor that determines whether it succeeds or fails. Therefore, investing time, energy, and resources into good video editing will pay off in the long run.
Increases brand awareness
It is easier for brands to become famous when their videos are of good quality and edited effectively.
Take a moment to think of a global brand that has had a massive impact.
Most of those brands have video content. There is no doubt that all of that content – or at least the vast majority – is edited to tell a clear and engaging story in a visually appealing way.
According to Hubspot, 54% of consumers want to see more videos from brands they follow. Video branding and brand awareness go hand in hand, especially when creating brand awareness.
Makes a lasting impression.
According to the same study, 62% of video viewers consume the entire content.
However, it is essential to note that this number can vary significantly from place to place.
The viewers of some videos cannot watch a significant portion of their videos due to their short watch durations. However, you can keep viewers engaged by editing your videos well.
Makes messaging more effective
Videos only hold attention for a short time. They also need to communicate messages better and more effectively.
This benefit is utilized in other use-case scenarios, including internal videos explaining company values, policies, and culture.
With most paid online courses now offering video content, video has become an essential component of e-learning.
Excellent video editing can help present information in a way people can understand. However, as part of excellent video editing, it is essential to execute the basics, such as syncing audio and video, adding visual elements such as text overlays, etc.
Video content: what makes them great
It's becoming increasingly difficult for creators to make videos effective and memorable as video content takes over.
Due to the increasing amount of people creating this type of content, competition will increase, and only videos that stand out will be seen.
It would help if you focused on delivering value through your video content to gain a competitive edge.
Video content that drives traffic to your website garners the correct type of attention and accomplishes your goals will be more memorable.
For your video to be compelling, you should keep these points in mind:
Storytelling at its best
Human beings are naturally drawn to compelling stories. The stories we tell don't just entertain us but also provide us with valuable information about the people around us and the environment we live in.
The power of stories is their ability to imprint themselves on people's minds. Therefore, you can increase engagement with your video content by incorporating story-telling techniques.
Include interesting story plots in your videos to make them more engaging.
The power of great storytelling can be felt in every aspect of society, whether it is about travel, Youtube content, tourism, or religion, to name a few.
Branding consistency
Branding should be consistent across all types of content.
Creating recognizable content and promoting brand awareness is easier this way.
Furthermore, branding makes your video more memorable and differentiates you from competitors.
Video Optimization
Most people will decide if they'll stick around for more in the first few seconds of your video, so make sure it leaves a solid first impression.
To capture the viewer's attention, creators often highlight the most exciting parts of the video at the beginning. It would be interesting to experiment with this as well.
Your video's optimization also plays an essential role in its effectiveness. To boost optimization, you can do the following:
Pay attention to the title
It's best to keep the title short and sweet. Incorporate wordplay or humor. Keywords play an essential role in SEO.
Your keywords should be relevant and not appear forced.
Thumbnails should be eye-catching.
If the thumbnail is intriguing and generates curiosity, someone may be prompted to click on your video.
Make sure your thumbnails are attractive, and you'll get more clicks. Make particular thumbnails and titles that aren't clickbait.
It is never a good feeling to click on a link or watch a video only to be disappointed with the content.
Theme or background music
Visual and aural journeys can be taken through a compelling video.
It sets you apart from your competitors when both elements are used well and complement each other.
Set the mood and evoke the emotional response you want with background music.
Sound and music in a compelling video make it more engaging and likely to be shared.
Ensure you don't violate copyright laws before choosing and using tracks for your video content.
The narration and volume are clear.
If the volume is not set correctly, background music and narration can be a major turn-off.
It is essential that your music does not overpower the content and that the narration is audible so that your viewers can understand what is going on.
Ensure that your video's narration and background music are audible when using voice-over.
Be straightforward and concise.
Keeping your video content under two to three minutes is brilliant for building an audience.
People who have yet to see your content may not be willing to sit through a long video or invest a lot of time in it.
Creating longer videos may be good if you have a loyal following.
Longer videos are more engaging, and platforms such as YouTube reward them for doing so.
Call to action (CTA): make it effective.
The content aims to achieve set goals through a call to action (CTA).
Make sure your CTA is placed, styled, and visually appealing. Make sure you make the point clear to get your viewers to visit your website or click on a particular link.
Your call to action may not need to be placed at the end of a longer video.
CTAs can be incorporated into videos with annotations that the audience can click on.
Connect and relate to others
Creating compelling video content is all about being relatable from time to time.
To effectively market your business, you need to create video content that resonates with your audience and gives them an idea of your company.
Video behind-the-scenes, live streams, etc., give people a sense of connection with your business.
Content of this type can also foster loyalty among followers.
Strive to create quality content amidst a world flooded with videos.
Stay on top of the latest content marketing trends and create videos that add value to your business.
Following these tips can produce compelling and memorable videos for your audience.
Time and effort should be put into finding the best video editing service for your particular needs.
Marketers, entertainers, advertisers, and even educators are increasingly turning to videos as a marketing, entertainment, and advertising tool.
This is for a good reason. Video content is remembered by consumers 85% more often than text content. By 2022, online videos will account for over 82% of all consumer internet traffic.
As a result, TikTok became the most visited website in the world in 2021, outpacing Google!
In addition, the creator economy as a whole is booming. Many people earn a part-time or full-time income from platforms like YouTube and TikTok. There are YouTube stars who make millions of dollars.
However, editing videos requires a great deal of skill and time. Therefore, producing videos can be cumbersome and time-consuming if you do not take care of it.
This is where professional video editing services come into play. No matter what type of video you want to produce, such as a real estate property video, a product video, or a wedding video, they can make the most out of it.
The future is video, and outsourcing video editing services can save you time and headaches.
Why do you need video editing services?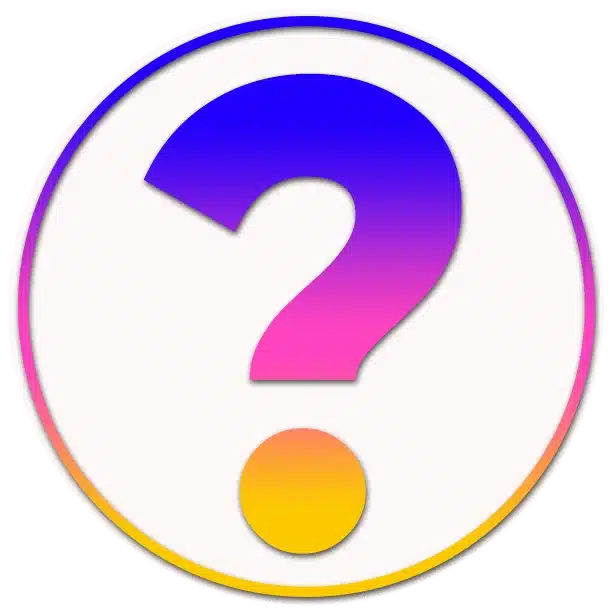 Time and quality are two of the most significant benefits of outsourcing video editing.
The average time it takes to edit one minute of video content is between 30 minutes and an hour. That's not to mention the hundreds of hours it would take you to become an expert editor.
Running a business or managing your YouTube channel eats up a lot of your time.
Video editors, on the other hand, are efficient and can work within set deadlines, allowing your production process to move along quickly and smoothly.
Video editors can still produce high-quality content even if your footage could be better. This quality can make the difference between building and losing your audience.
The time you save and the quality and quantity of your creative output will quickly outweigh the costs of hiring a video editor if you produce several videos a month.
What do you need to look for when finding the best video editing services?
It is essential to consider a few factors when looking for a good video editing service. There are many factors to consider, including the selection of features, the quality of work, testimonials and reviews, and price.
First, ensure that the candidate's characteristics align with your requirements. For example, some video editing services provide introduction animations, voice-overs, subtitles, royalty-free music, and stock images. However, others do not.
Check out the quality of their work and the testimonials they have received from previous clients.
A reputable video editing service will have a portfolio of their work on their website. It will help if you are looking for high-resolution videos with color correction, smooth transitions, and straightforward sound editing.
Check sites such as Trustpilot, Glassdoor, and Google ratings to determine whether or not people have praised a particular company or reported problems. In addition, client testimonials are often displayed on the websites of video editing services.
Finally, make sure you read the fine print. For example, what is the turnaround time for the output from the editors? What is the number of revisions that are included in the price for the first draft? What is the maximum amount of footage that can be uploaded?
Several companies advertise "unlimited video" yet apply numerous restrictions. For example, there may be a limit on the final video length. Other services limit the length and size of the footage that can be uploaded.
Prices are based on two main models: subscription services and packages for video editing.
If you wish to upload a certain number of videos each month, subscription services are worth considering. Similarly, businesses, marketing, and advertising agencies may outsource their video editing services to reduce costs.
If so, they are the most cost-effective option for you.
For those who require more flexibility, packages are a better option.
Conclusion
It is one thing to conceptualize and create your video content, but getting it in front of your audience is entirely different, as the final product may not meet your expectations.
All that matters is how it will attract your target audience and how attractive and relevant it will be to their needs and preferences.
While choosing to self-edit your videos may be a great option, especially if you have the experience and skills to do it. But it gets risky when you do it yourself without any skill or knowledge to back it up. Worse, it could adversely impact your video content's performance online.
Whether you choose to outsource your video editing service or hire a freelancer, finding one that meets your needs is critical.
Do you prefer a flexible pricing model or a custom subscription model? Are you looking for only the most basic functions, or are you seeking the most advanced features? Would you prefer a service specializing in a particular type of video or one with a more extensive range of content?
Try Vidpros! The main focus of our company is to provide a first-class customer experience, no-nonsense and high-quality editing, as well as fast turnaround times and reasonable rates.
Tips and tricks
The market for digital content continues to grow at an incredibly rapid pace. Videos, in particular, are leading in popularity. Brands can capture and engage a broad audience by curating premium video content with great editing. If you are looking to elevate your content and are wondering how you can edit videos to make them stand out, we've got you
Tips and tricks
High-quality videos are a powerful way to connect with any audience and keep them engaged. Content videos that stand out are well-shot and, most importantly, well-edited. So, what are video edits, exactly? Video editing is the process of taking film footage and arranging it in a compelling way to pull viewers in.  The overall role of a video editor is
Competitive Analysis
Table of Contents Are you a content creator looking for a video editing subscription but unsure which one to choose? It can be overwhelming to find the right fit. In this blog post, we aim to help you with an option. Read on! To help you decide which is the best video editing subscription, we're putting two heavyweights in the spotlight,
 Developing your content delivery strategies is critical. Reach out to us and we can help you get started.
Need help with video editing?
Vidpros can help with our vetted on demand team. Want to know more?