The best video editing software allows beginners to cut clips easily, add transitions and titles, and even use cinematic-style special effects.
Two of the biggest names in video editing software include Adobe Premiere Pro and Apple Final Cut Pro.
However, these are industry-standard programs with advanced features that can be intimidating for newcomers.
The learning curve for many – if not most – is steep.
Luckily, popular premium software such as Adobe Premiere Pro has countless streamlined and super simple alternatives.
Some video editing software programs strip out all unnecessary features for beginners. In contrast, others provide advanced tools that make any video look professional – even if you're a complete novice.
Whether you're just starting your journey as a pro content creator, marketing team, or small business looking to boost your video output, we've tested a range of the best video editing software for beginners that make post-production simple.
With the best video editing computers and laptops on the market, you'll be able to master these tools quickly.
Anyone can create professional-looking videos quickly and easily. It is just a matter of finding the right tools for you, and when it comes to video editing software, there are a wide variety of programs to choose from.
Having choices is excellent, but finding the right one can take time and effort. Many video editing programs are too complex for the average user's needs.
The most important thing is to find beginner-friendly software that meets your needs, regardless of whether you are working on a one-off project or beginning a new hobby in videography.
As well as being easy to use, you will need to consider other factors such as compatibility with your operating system, price, features, and support.
Many great free and paid video editing applications are available when searching for the perfect software.
However, several features, functions, and price ranges vary significantly between these programs. As part of the process of selecting the best video editing software, we took into account the following factors:
The best features

Easy-to-use and intuitive
Good performance

Value for money
Compatibility with popular operating systems
Sharing options
Technical support
The purpose of this post is to share our favorite video editing software for beginners. Here are the top picks, in no particular order.
What we did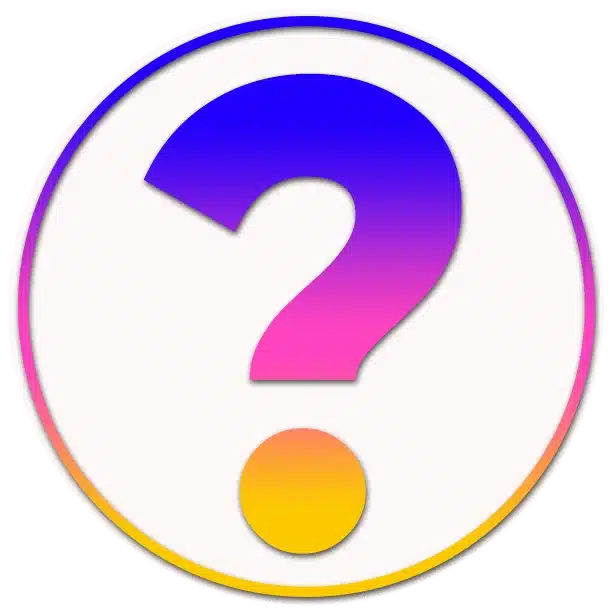 We help beginners choose the right video editing software by going through a series of steps to assess the suitability of each application.
Here are the criteria we followed:
Suitability and relevance
Our devices were installed with the apps after downloading them. We then explore each interface to understand how the editing experience differs. Here we examine any potential issues that might make an app unsuitable for beginners, such as a steep learning curve or a confusing user interface, that might make an app wrong for beginners.
Features and Functionality
Our review also examines the app's features, including whether any unique qualities benefit beginners. We then test the app's export options and determine whether it supports popular video formats.
Value
Last, we look at how much each app costs and if it offers free trials or money-back guarantees.
We have narrowed our list of the best video editing software for beginners, making it ideal.
Adobe Premiere Elements
This program offers a wide range of features, including guided edits that can help beginners get the most out of it.
Compatible with Windows and Mac
The price tag of Adobe Premiere Elements is relatively high, and to some users, this might be a deterrent to installing it. Instead, try it out for free for 30 days, so you can see if it is right for you, and it can be bundled with other Adobe software, making it more affordable.
Depending on individual circumstances, the Adobe brand may appeal to some users rather than others. For example, there is a reputation among many Adobe users that these tools can be too complicated for those that use them regularly.
Despite this, Premiere Elements is a less advanced version of its more advanced software, Premier Pro, which offers several features.
While the latter has a steep learning curve, this one has been designed for those just starting. A key selling point of Premiere Elements is the 20+ guided editing features.
These features guide the user through editing a video, which is one of the major selling points of the program. The application also offers three different levels of user support (Quick, Guided, and Expert), which ensures that the application can meet the specific needs of its users as they become more proficient.
There are several features to choose from, including themes, collage tools, titles, music scores, animated objects, effects, motion tracking, time remapping, 3D animation, and more. However, it is crucial to remember that this video editor does not come with a video recorder either.
Adobe products have the advantage of having solid customer support and a large community of fellow users available to help if needed.
The Premiere Elements 2023 includes several new features and upgrades to help video content creators level up their creative game. (check out the latest and updated features here:  https://www.adobe.com/products/premiere-elements/upgrade.html
The software cost is $74.99 (limited-time offer – originally priced at $99.99). Adobe, for its products, offers a 30-day money-back guarantee.
Pros:
It has a lot of great features to offer
Streamline projects with guided edits
Great technical support
It comes with a free trial version
Cons:
The price is a bit high compared to other options
Adobe Premiere Rush
An easy-to-use video editing application for mobile and desktop platforms.
Compatible with Windows, macOS, Android, and iOS
Premiere Rush is Adobe's cross-platform video editing tool designed for sharing videos. Of course, there are several mobile editors out there, but if you're looking for something more versatile than those you'll find in iMovie or KineMaster, Premiere Rush may be the one you want to try.
The best part about it is that it works on both desktop and mobile, giving you even more flexibility. Also, while expensive, you can pay for a monthly subscription, which is ideal for short-term use if you want to be practical and get the most bang for your buck.
The difference between Premiere Elements and this software is that it does include a video recorder, so you can use the app directly to record a video.
The downside of Premiere Rush is that it has fewer features, so there are trade-offs to consider. However, it is still a very powerful tool, and you can still do many things with it, even though it is straightforward.
Many features are available, including titles, transitions, color and audio adjustments, easy sharing, customizable motion graphic templates, filters, and more.
Because Adobe Premiere Rush is built for sharing, you can easily send your finished product to your chosen platform as soon as you are ready.
It is also critical to keep in mind that since the focus is on sharing, only one export file type is available: MP4.
Several types of imports are accepted, but there might be more export options to prevent some people from turning away from the service.
A monthly subscription fee of $9.99 for Adobe Creative Cloud Express, previously known as Adobe Spark, to purchase this software.
You also have the option to purchase bundled apps, such as Rush + Pro for advanced users with additional features for $20.99/ month, or you can go for the entire Creative Cloud All Apps package at $54.99/month.
A refund policy is available for Adobe subscription products 14 days after purchase.
Check out the link for the list of features and details of package options:
https://www.adobe.com/creativecloud/video.html#mini-plans-web-cta-premiere-pro-card
Pros:
Easiest Adobe video editing product
No large upfront payment
Works across platforms
Solid support
Cons:
It works out to be quite expensive over a longer-term
Lacks many features offered by Premiere Elements
Apple iMovie
Easy-to-use video editing app.
It runs exclusively on iOs.
Apple iMovie is perfect if you want an easy and quick way to edit videos. IOS users highly rate this free video editing application.
This program allows you to edit video clips quickly and easily and merge multiple videos into one. Your final product can be created by shortening, splitting, and duplicating your clips.
There are also speed and volume adjustments, filter options, themes, soundtracks, and fade options. In addition, the app allows you to record videos or import existing ones.
Video publishing is easy with iMovie thanks to its plenty of sharing options. As it's such a popular tool, dozens of tutorials are available on Apple's official website, independent sites, and forums.
The Apple iMovie app is free and contains no in-app purchases.
Pros:
It is entirely free.
An easy-to-use video editing program
A lot of support material
Many sharing options for beginners
Cons:
Apple devices only
Format and features are limited.
Corel VideoStudio Pro
Contains advanced features and solid support at a reasonable price.
Compatible only with Windows
Although a paid software program, Corel VideoStudio Pro is also available with a 30-day free trial, so you can test it out before submitting any payment information. This one has more bells and whistles than other tools on the list, though these come with a learning curve.
Stop motion animation, color correction, batch processing, and green screen capabilities are available.
Additionally, the software supports multi-camera editing, motion tracking, 360-degree VR video recording, and over 1,500 filters and effects.
The VideoStudio suite includes a screen recorder, a slideshow maker, a DVD burner, and an editor.
Besides providing a wealth of support materials, Corel offers telephone, email, and live chat support, which is always welcome news for beginners.
The software has one major drawback, though, in that it is slow in terms of performance.
It is currently available for a limited-offer one-time payment of $51.99 (originally $79.99) and comes with a 30-day money-back guarantee.
Pros:
Price is reasonable
Features that make this product unique
A wide range of support options is available.
Cons:
For complete beginners, there is a learning curve.
The software takes a long time to start up.
CyberLink PowerDirector 365
With its powerful yet easy-to-use features, this tool can be used on many operating systems.
Compatible with Windows, macOS, Android, and iOS
The CyberLink software is one of the most powerful tools on this list. However, it is more than just a product aimed at those starting. Despite this, it is an easy-to-use product with considerable support material.
You might need a more advanced tool in the future, so this could be a good option. Even though it's not the cheapest option, it's still very affordable and offers a good deal for the price.
The editing process offers a wide range of options and effects for users to choose from. Besides the more standard features provided by this product, you also get a built-in recorder, motion graphics, animated titles, customizable vector shapes, title animations, green screen editing, transition effects, and advanced motion tracking. Some users will find this list to be exciting, while others may find it to be intimidating.
There are versions of CyberLink for desktop and mobile operating systems, which is great if you move between devices a lot. The desktop version of the software did take some time to install, but in all other respects, it worked as it should have.
Plan prices start at $51.99 for one year and go up. It offers a 30-day money-back guarantee.
Pros:
All major platforms are supported.
Many advanced features
An affordable option
A lot of sharing options
Cons:
It may be too complex for some.
Setup is slow
iMyFone Filme Video Editor
An all-in-one video editor that's great for making videos quickly and easily
Compatible with Windows, macOS, and iOS
While iMyFone is a high-end piece of software, you can download and set up a free trial for a limited time without submitting personal information.
The Fast Video mode of this tool allows you to create professional-looking videos in a matter of seconds without having to do a lot of actual editing. The device is relatively easy to work with, and the learning curve is low.
To take this a step further, you have some tools, such as cutting, trimming, cropping, splitting, adjusting the speed, and rotating.
Among the other features, you will find in this program are templates, filters, animations, overlays, titles, audio (music and voice), text options, transition effects, picture-in-picture effects, and more. In addition, multi-layer videos can be added as well as audio tracks that can be mixed to test your mixing skills.
While editing your content, you can view it instantly in a preview window. In addition, over 50 audio and video formats are supported by iMyFone.
There is an extensive knowledge base on the website where you can find answers to the questions you are most likely to have. In addition, it is possible to contact support via email, with a response within two to three days.
There are desktop versions of the editor available for Windows, macOS, and iOS, as well as a Lite version available for Android.
There is a monthly fee of $29.95, but this provider offers extremely steep discounts for a longer-term subscription.
The one-year plan costs $39.95, and the lifetime subscription costs $79.95. Each plan covers one device and comes with a 30-day money-back guarantee.
Pros:
Price-to-feature ratio is decent.
Quick editing is possible with Fast Mode.
Mixing multiple audio tracks is possible.
Suitable for beginners
Cons:
Screen recording or webcam not available
Instasize
This software is ideal for people passionate about social media and comes with a free three-day trial.
Compatible with iOS and Android
Initially introduced in 2012, Instasize enables Instagram users to quickly edit their mobile images and upload the finished product to the platform after they edit it to make it look its best.
Since then, the iOS and Android apps have made great strides. It is keeping in line with Instagram's ever-increasing popularity as a video-sharing platform. Instasize now allows its users to edit their video clips and upload them.
The IOS and Android app versions offer a highly intuitive interface for editing images and videos. In addition, presets are suitable for Instagram and allow you to tailor the finished products for other popular social media platforms, such as Facebook, Pinterest, and Twitter, even though the name suggests a focus on Instagram.
This tool offers many options, such as borders, filters, backgrounds, and overlays for your images and videos. The downside is that you will need to use a separate app if you wish to use standard features such as cutting and merging.
There is a cost associated with using the software, but it does offer a free trial of three days, so you know exactly what you are paying for before you commit.
It will cost you $4.99 a month after your free trial ends after three days.
Pros:
It is easy to use and very intuitive.
It is ideal for those who love social media.
There is a wide range of options for filters and backgrounds in this program.
Sharing made easy
Cons:
It has a few limitations when it comes to editing.
There is no permanent free version available.
InVideo Online Video Editor
This is a web-based editor that allows you to make professional videos in just a few clicks
Purely web-based
iVideo is a freemium software that offers a free version with watermarks and a paid version with many features. The watermark is relatively subtle (just a tiny InVideo logo in the bottom right-hand corner of the screen), so it is usable! Although you can expect a lot of upsells in this version.
With InVideo, you won't find anything else like it, as it is a web-based tool quite different from the others on this list.
As a result, you can access and edit your projects from anywhere without using an app or desktop client, which is convenient if you want to be able to access and edit your tasks from anywhere.
The good news is that this arrangement means that, even if the monthly price is high, you won't need to worry about buying separate licenses for each of your PCs as you would with some other software programs.
With its intuitive interface, you can create videos that look professional quickly and easily in no time at all. While many tools are available, they differ from those you can find in other video editing software packages.
It has been designed around templates, similar to Canva for videos, with more than 3,000 options available. Besides that, you can also choose from over a million photos and videos provided by Storyblocks and Shutterstock (you can use up to 300 images per month).
As far as uploading your media is concerned, you have the option to do so as well. Free and basic premium plans allow you to export up to 60 HD videos per month as part of your account.
You can add voiceovers, music, text, customized branding, stickers, effects, shapes, and enhancers (such as collage layouts and masks) to make up your video as you wish.
One of the most notable features of this program is the text-to-video option, which allows you to quickly convert text (such as a blog entry) into a polished video.
Using InVideo, you can easily collaborate on projects, share videos on multiple platforms, and collaborate on projects. However, it only has some of the editing features you find in other applications on this list, such as a built-in recorder and options such as transitions, deshake, and denoise that you can find in other applications.
For those who run into problems, there is a wide array of FAQ categories to check, but if you can't find what you're looking for, knowledgeable support is available through live chat 24 hours a day, seven days a week.
You can access all the editing features in the free version. However, if you want to remove the watermark, you will have to pay $28 per month or $170 per year (a nearly 50 percent discount).
The unlimited plan (which costs $57 per month or $341 per year) also has no limitations on premium photos and videos or HD video exports and doesn't charge a monthly fee.
The free version has the full capabilities of a video editor, but there is no money-back guarantee since you can try it before you buy.
Pros:
Edit videos from anywhere
You can choose from thousands of templates to suit your needs.
Over a million stock videos and images are available to you.
The free version is very usable.
Cons:
There is a limited number of exports per month.
KineMaster
The free version of KineMaster offers a decent selection of features.
Compatible with Android and iOS
The KineMaster mobile app for Android and iOS is a freemium video editing application. It is widely popular on both platforms. There is no learning curve with this software, and it has a much wider number of options than its main competitor, iMovie.
It includes basic editing capabilities, adding layers (including media, text, effects, overlays, and handwriting), and fading audio and video.
The app allows you to record video and audio directly. In addition, you can browse the KineMaster Asset Store to find soundtracks, effects, transitions, overlays, fonts, and graphics. You should note that many of these items are available only as part of the Premium subscription. For example, removing the watermark on finished videos requires a paid subscription.
The KineMaster support community has a large following and can assist you if you encounter any problems. For example, some Android users have recently complained that the app has several bugs.
As far as exporting videos is concerned, you should check that it runs smoothly for you before undertaking such a time-consuming task. It is relatively easy to share to various platforms if you have success with exporting.
Some users may be satisfied with the free version, but if you wish to upgrade, you can pay monthly ($3.49 per month) or annually ($27.99 per year).
Pros:
Price is low
It provides a decent selection of features.
Beginners will find it suitable.
The support community is excellent.
Cons:
Some users have reported recent issues.
Available only on mobile devices
Movavi Video Editor
A full-featured editor that's simple for beginners.
Compatible with Windows and macOS
Previously, Movavi offered two versions of its video editor: Movavi Video Editor and Movavi Video Editor Plus. The Plus version remains, however, fine since it has an improved interface and several additional features, along with updates and faster performance.
Despite its simplicity, even beginners can use the software within a few minutes. In addition, you can find many tutorials and user guides on the website and support via a web form if you require it.
There are many editing features available in this application, including cropping, rotation, panning, zooming, trimming, deshake, transitions, filters, animated titles, intros, picture-in-picture, stickers, callouts, and effects. As well as the video recorder, there is a voice recorder and screen recorder built into the software. The interface is available in 14 languages, including German and Japanese.
The additional features are slow motion, reverse, animation, timeline markers, background changes, and other special effects.
For seven days, you may try the software for free, but the software will watermark videos. If you are saving audio files, you may only be able to save half the duration unless you subscribe to the premium plan. The Movavi video converter is also available for macOS and Windows, but you must purchase it separately.
You can purchase a lifetime pass for $74.95 or $54.95 per year for Movavi Video Editor Plus. There is a 30-day money-back guarantee on all plans.
Pros:
A wide range of editing options is available.
There is a one-time fee.
User-friendly
There are multiple languages available.
Cons:
A separate purchase is required for the converter.
TunesKit AceMovi Video Editor
An ideal video editing tool for beginners
Exclusive for Windows
The software makes video editing a breeze for beginners. However, one of the best things about this app is that despite being beginner-friendly, it still offers all the necessary features, including cutting, cropping, rotating, transitions, filters, and split-screen functionality.
The silence detection feature automatically detects and deletes silent segments when adding a video to the timeline. The tool is among the best video editing software for YouTube beginners and novice vloggers.
In addition, it offers a wide range of advanced features. The following benefits will be available to you:
Freeze frame
Keyframing
Screen capture
Animated videos
Chroma key
Voiceover recording
One of the best features of this software is that it contains its stock library. There are also over 100 customizable text templates included in the program. In addition, with over 300 free-to-use stock stickers, over 200 sound effects, and royalty-free music, you will never run out of ways to make your content more engaging.
A video editor with all these features would typically require a powerful machine, but TunesKit AceMovi Video Editor does not need this. So even if you have a low-end computer, you can run this program without experiencing any problems.
With TunesKit AceMovi Video Editor's free trial version, you can edit videos, but they will have a watermark. Obtaining a paid plan is the only way to remove it:
One-month plan – $19.95
One-year plan – $39.95
Lifetime plan – $59.95
There is a 5-day money-back guarantee for the monthly plan if you are unsatisfied with the program's performance. It lasts 30 days for yearly and lifetime subscriptions.
TunesKit AceMovi Video Editor is an excellent choice if you want easy-to-use video editing software.
Pros
Designed to be lightweight and fast
Templates in abundance
A slick user interface
You can include text over videos.
Works well on desktop
Auto-save functionality
Cons
There may be difficulty reading menus on smaller screens.
Audio may be limited for video editing.
VideoProc
A handy, easy-to-use tool for video editors with excellent slow and fast-motion effects.
Compatible with Windows and macOS
Digiarty's VideoProc is an ideal program for beginners. Although this is a paid-only software, the price is much more reasonable than many of its competitors.
In addition, a free trial version with full functionality is available seven days before purchase.
This is a great deal because it is not a standalone video editor; the software allows you to convert, record, and download videos.
Although VideoProc provides multiple functions in a single application, it does not sacrifice editing functionality. Various functionality is available, including cutting, cropping, merging multiple files (from different devices and other formats), rotating, and adding subtitles and effects. In addition, it is possible to edit quickly and seamlessly with full GPU hardware acceleration.
You can shoot videos with iPhone, Android, GoPro, DJI, or any 4K DSLR or process a mirrorless camera with VideoProc. This software supports more than 70 formats, and videos with a resolution of 8K can be used (most software supports 4K resolution).
Deshake and denoise are excellent features for GoPro footage in particular. Then, using preset export options, you can share your finished product on sites such as YouTube and Facebook.
Although VideoProc is very easy to use, it offers various advanced options for users with more experience. Of course, you can always contact email support via the website support section if you require additional assistance.
Plans start at $25.95 per year for one PC and include a 30-day money-back guarantee. In addition, if you use the coupon for the VideoProc Lifetime license, you can save at least 50%.
Pros:
An easy-to-use video editing program
Excellent value for money
Provides download, recording, and conversion functions
Sharing made easy
Provides solid support
Cons:
The product lacks some of the advanced features of its competitors.
Wondershare Filmora9
Easy-to-use editing software with a built-in webcam and screen recorder.
Compatible with Windows and macOS
Wondershare does offer editing software for more advanced users (FilmoraPro), but Filmora9 is more suitable for beginners. Initially, the interface appears a little overwhelming, similar to Adobe products. However, once you are up and running, it is pretty straightforward.
It has many features to choose from, but it is highly intuitive. The options available are transitions, effects, elements, filters, titles, split screens, 3D LUTs, and audio files.
Additionally, there are sound enhancement features (keyframing and background noise removal), fixes for fish eye and shaking, and an option to add slo-mo or reverse. Productivity features are included, such as extra-fast processing and preview quality adjustment. It is easy and quick to share information across a variety of platforms.
The Wondershare website offers separate "learning centers" and a community of users ready to share their knowledge. The price of this option is higher than others on the list, but it is reasonable, given what you are getting.
There is a 30-day money-back guarantee included in the $68.98 one-year plan.
Pros:
There are many features to enjoy.
Easy-to-use application
Sharing is easy
Webcam and screen recorder built-in
Cons:
For some beginners, the program may be too complex.
Tips and tricks
The market for digital content continues to grow at an incredibly rapid pace. Videos, in particular, are leading in popularity. Brands can capture and engage a broad audience by curating premium video content with great editing. If you are looking to elevate your content and are wondering how you can edit videos to make them stand out, we've got you
 Developing your content delivery strategies is critical. Reach out to us and we can help you get started.
Need help with video editing?
Vidpros can help with our vetted on demand team. Want to know more?