Content creators often experience mental block or get stressed thinking and developing new content. So how can they avoid this and stay on top of their game? Here is a list of content creators' successful habits and coping mechanisms to make them succeed at what they do.
There's no doubt that creating relevant, quality content can help companies increase their search engines' visibility. 
But it's not just about being a content creator that makes the difference between a lacklustre and amazing video content that can go viral  it matters not whether it was done by yourself or a product of a video editing service.
Successful content creators have certain behaviors that enable them to take advantage of the opportunities presented by content marketing. 
Furthermore, it enhances brand messaging, builds customer relationships, and increases lead generation by driving referrals and social traffic.
More than 70% of companies plan to increase their content marketing budgets this year, according to the State of Content Marketing 2022 Global Report.
In this respect, content creators certainly have a lot to gain. However, while it's a relatively stress-free job (apart from chasing deadlines), there's one thing everyone hates: that sudden hiccup when you get writer's block or feel like you've run out of content ideas!
But here's the secret. It's never about quick fixes!
There are just no shortcuts. It would be best if you establish habits for your writing instead of trying to find quick fixes by replicating the best practices of successful content creators in the business.
Compelling and viral content ideas don't just appear out of the blue or with a snap of your finger (although it would be convenient to have one). It would be best if you had effective habits to hold your ground and keep you focused on your content creation activities.
It doesn't matter if you're a freelance content creator looking to connect your clients with their target audience. 
But, if you're an influencer always preparing the next high-performing post, we've just put together a cheat sheet for you.
Discover what successful content creators do to improve their skills. It could be the inspiration you need.
Influential content creators follow these 14 "secret" habits to execute successful content marketing campaigns:
Keep a regular schedule.
The thing is, this is what you do day in and day out! 
Of course, this is true, but have you considered how often you exercise your creative muscles?
Many successful content creators produce materials regularly and consistently. Some do vlogs, some do not, but all of them put in the time to let their creative juices flow daily and constantly.
When you create content regularly, you'll be able to identify when you're most efficient at producing explicit, concise content materials so that you can sustain your momentum and do so without fail. 
For example, are you an early morning riser who can create content like a boss while everyone's still slumped over their coffee cups? Or, does your creativity peak in the afternoon or evening?
Identifying those crucial "golden hours" of mind and thought clarity will set you up for successful content creation.
Consistency with brand messaging.
Most importantly, maintaining a consistent brand message and tone strengthens a product's competitive differentiation and supports the overall brand. In addition to building trust and reinforcing the belief that positive interactions are repeatable, brand compliance also helps customers have a solid omnichannel experience.
Ensure that your content marketing assets have a consistent message, tone, and design.
Customers first before products.
Providing relevant, valuable information that pertains to the buyer's needs or answering specific questions makes excellent content. 
Depending on the buyer's journey, customers and audiences will have different needs, questions, and requirements. 
To develop successful content ideas, content creators must focus on the customer journey and create different types of content, such as blogs, content offers, and email newsletters.
Customize your delivery the right way.
Almost all available distribution channels, such as social media, email, advertisements, etc., require different messaging and design tactics. 
For instance, in social media marketing, the audience is most likely to expect professional development content on LinkedIn, but visual content on YouTube and Instagram is more likely to be expected. 
Successful content creators can adjust their work based on viewers' expectations for different mediums.
Review analytics regularly.
Data analytics must continuously be monitored for fresh, relevant, engaging content.
This is the best way to measure what works and what does not. 
Continue creating content around similar topics and types based on which topics and types perform the most effective with your audience. You can also see which content isn't resonating with your audience and optimize it to increase engagement by doing this.
Content that is fresh, long-form, and relevant to readers' interests is more likely to rank well in Google's search results, attracting them to subscribe, browse, or return to the site.
Manage content and campaigns effectively.
According to research compelling content blends creativity with efficiency. In content creation, 88% of top performers value creativity and craft, while 70% have excellent or very proficient project management skills.
At this stage, planning and executing your content delivery is key to the success of your content such as finding the right times to publish and finding out when your audience engages and reacts most to your posted content so you can interact better with them.
But let's face it, managing your content distribution channels require time and effort. If you do not have the luxury of both, a more realistic approach would be to take advantage of automating your marketing by subscribing to content and marketing delivery platforms to make your faster, easier and less stressful.
Distribution management platforms are often used to manage the sheer volume of daily content and increase efficiency. Content creators can locate, share, collaborate, and distribute their content across multiple business locations by integrating their digital assets into one platform.
Curiosity is key.
Are you aware of what is going on around you? Are you constantly reading and expanding your knowledge of current affairs? Does it make people's lives easier?
Like it or not, information that answers these questions is monitored regularly by successful content creators from online resources such as:
Stream podcasts
Blogs and websites related to their niche 
News and updates (even if it's just the highlights)
Emerging and disruptive technologies and practices
These provide curious content creators with the advantage of gaining knowledge about a particular subject, enabling them to create content in a more authoritative and reliable manner.
Take the time to feed your curiosity, even if your day is packed with writing or recording.
Make it a goal to watch videos on YouTube regularly regarding tips on how to work on a specific platform or content delivery tips. 
If you're a digital marketer, subscribe to newsletters on digital marketing or content marketing specialists. By doing so, you'll receive the latest tips and updates that go directly to your inbox.
Stay updated.
As digital marketing evolves and new content formats emerge, content creators must stay up-to-date with the latest marketing trends.
Content creators on social media must stay on top of the types of content-making waves in marketing to stay competitive. It's important not to look like you're simply riding on your competitors' success if they beat you with a new content trend.
Get in the habit of:
Finding out what's new in digital marketing on websites
Identifying features that you may want to use and make notes about them
Make your social posts stand out with the latest trends and technologies
It is important to remember that a successful content creator is always looking for opportunities to learn more, do more, and know more. 
They are constantly curious (remember that point above), and they never stop growing.
Measure performance.
The most successful content creators are always aware that they must achieve specific results with their content.
Here's why:
Growing a following might be a goal for a blog or video content creator
Lead generation and sales funnel management are critical responsibilities of digital marketers
Increasing reach and engagement might be a goal for an influencer
Boosting sales is the goal of an eCommerce content developer
Do you notice that no two content creators have the same goals in mind? Their content can be geared towards business opportunities, or it can be linked to business goals. 
Therefore, you need to know your KPIs and understand how to measure them if you want to be the most effective content creator in your niche.
Share your work.
Wait, your initial reaction may be that we're suggesting you plagiarize content! That's not our point.
You don't have to worry, because it makes sense when you share content from other sites, especially in social media, where you can provide insights of your own that can add credibility to your content. 
For example, if you're writing social media posts for an architectural niche and let's say you see a stunning post about a retro kitchen remodel and believe your followers will love it. 
You can share it, tag it, and comment about how much you admire it. Your fellow content creator will surely appreciate the exposure and perhaps even reciprocate in the future. Make sure that you ask permission first just to be sure, and credit is given where it is due.
Sell yourself.
Your unique selling point is what makes you credible and authentic when it comes to creating your content.
The fact is that you have expertise that others might not have, whether you know how to create wood sculptures or bake out-of-this-world cakes and pastries. 
It doesn't matter if you're trying to convince a potential employer to hire you or attracting clients for your business, make your key strengths shine and share them for the world to see and enjoy.
Always document.
As you begin to see which among your content pieces perform or not, it is important that you take note by documenting it so you can get a better picture of how to refine your focus on those that matter most.
This will help you develop more targeted and focused content marketing strategies as you go along.
Networking for professional development.
Almost all successful content creators will tell you that a lot of their success is due to their mentors, supporters, and network. They learn from the best and take their advice to heart. They observe their success factors, take notes and apply it.
Find your tribe and allow them to inspire your writing or content creation journey, whether you start with your immediate circle, social media groups or professional network.
Always review before posting.
Writers often sigh with relief after finishing a piece only to get a downright critical review right away. Experienced content creators know that there is more to writing than just finishing a sentence.
Always check for spelling errors, essential and basic grammar, readability, avoid plagiarism, observing copyrights, and the relevance of social media hashtags being used.
The list goes on and on.
Regarding video content, it is always prudent and critical to ensuring that the final product is spotless and pristine. 
There are probably going to be some errors in your work, so you should post or publish something as close to "perfect" and "well-done" as possible.
Besides checking your spelling and reviewing your video content, the final pieces must be thoroughly reviewed. Be sure to use apps like Grammarly to check your content for errors and keep an eye out for any mistakes you can easily see before releasing it for the world to see, be it trivial or not.
It is worth investing in a video editing service such as Vidpros to get the work done for you when in doubt. This will save you a lot of trouble getting it done right. 
The more effort you put in, the more credible you will be seen as a video content creator or writer.
The path to becoming a successful content creator is set if you strive to create quality content regularly and consistently and incorporate essential habits to curate quality content.
For inspiration, consider the habits we've mentioned above. Be the writing and content pro you were meant to be; always go the extra mile to delight your target audience.
Tips and tricks
The market for digital content continues to grow at an incredibly rapid pace. Videos, in particular, are leading in popularity. Brands can capture and engage
 Developing your content delivery strategies is critical. Reach out to us and we can help you get started.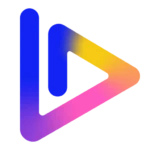 Need help with video editing?
Vidpros can help with our vetted on demand team. Want to know more?