If you're a content creator and want to grow your YouTube channel fast, there's one crucial thing you can do to boost your chances of finally breaking through.
Take repetitive and time-draining tasks off your plate, and find someone reliable to look after them, so you don't have to.
To grow your channel, you must think like a business owner.
Pretend you are the owner of your favorite local restaurant. Your goal this year is to grow your revenue by 50%, and you want to expand with a new location.
How do you allocate your time to have the best chance of achieving those goals?
Do you wash the dishes, clean the restaurant, help in the kitchen, order supplies, and keep your books daily?
Or do you hire competent people to manage those tasks for you?
Do you then work to get more customers in the door, improve your profit margin, hire and train staff, tweak your menu, and research where to open your next location?
If you spend most of your time stuck in the day-to-day details, it's hard to have enough time and mental energy left over to take care of the big picture.
The same principle applies to your Youtube channel.
What's the biggest time suck you should take off your plate first? Editing.
How To Grow Your YouTube Channel Fast With Fractional Video Editing
If you're serious about growing your YouTube channel, then partner with a fractional video editing service. A fractional video editor can significantly enhance the quality of your YouTube content and help you stand out in a crowded online space.
There are around 3.7 million new videos uploaded to YouTube every day. You must find every advantage possible to stand out in a vast sea of content.
They can help you create a polished, cohesive, and visually appealing video to engage your audience and keep them coming back for more.
Whether it's refining the overall look and feel of your videos, adding special effects, or simply streamlining the editing process, your editor can help you bring your ideas to life while you watch those likes and subscribers pile up.
The most important reason why you should hire an editor?
They take the boring and time-swallowing editing work off your plate. Suddenly you have new options available, even if you only want to find time to exercise or have more balance in your life.
You can spend evenings and weekends with family and friends instead of slaving over a keyboard.
Or if you just want to work and build your channel as fast as possible, you can at least put your time to more important tasks that actually get you views, likes and subscribers.
Why Great Editing Matters
When you watch a really well-edited video, you don't think about how it was edited. If the content matches your interests, you can sit back and enjoy it.
When the editing sucks, it can distract from the video's potential.
Have you ever seen a video where the audio track didn't match the timing of what the speaker was saying? Just awful…
Hiring a video editor improves your content in so many ways.
Storytelling
An experienced editor tells your story in a visually compelling way. They select the most important clips and add music, sound effects, and animations to make it more interesting. Good editors use tight cuts to control pacing and flow and hide mistakes.
When your video editing is on point, your content flows smoothly. It's more likely to get watched to the end and shared.
Emotion
Good video editing evokes emotions in your audience. Whether excitement, suspense, joy, or sadness, it makes your video content better.
Nobody wants to watch a boring video. Everybody wants to feel something.
Your videos must provide value AND be enjoyable to watch if you want to attract views and gain subs.
Engagement
Attention spans are at an all-time low. The average adult has an online attention span of 8 seconds. That's an eternity compared to Gen Z, which has an estimated attention span of only 1.3 seconds when it comes to online content.
A well-edited video is more engaging and can hold your viewer's attention for longer. Thisis crucial to retain their interest and ensure they stick around long enough to watch to the end (and view those ads).
Pro tip: The YouTube algorithm promotes videos with high watch time stats. Get these and it's way more likely your video will be featured for a viewer to watch next. More on this later!
Branding
Consistent and high-quality video editing helps establish a strong brand identity. Working with the same editor ensures your branding and style stay constant.
Your video editor can create eye-catching thumbnails that get clicked. They also ensure consistent thumbnail style, so viewers recognize your video instantly.
Viewers judge whether or not to watch your video in a split second based off its title and thumbnail. They must POP or you lose views.
What Is Fractional Video Editing Exactly?
Simply put, fractional video editing is editing on demand.
It meets you where you are in your journey. You get expert video editing to match your content needs and budget.
Instead of hiring an in-house editor or constantly working with freelancers, you team up with a video editing agency. You get a dedicated editor you can build a relationship with over time.
You get a portion of your dedicated editor's workday. You can start small, and if you need more editing time, just increase their hours.
You get a low-cost, flat monthly fee service without a contract. You can outsource your video editing and the headaches of trying to hire and train an in-house editor or freelancer.
Check out this article next if you want to learn more about working with a fractional video editing service.
Insert Link in text: to best vidpros article on the services provided and benefit to content creators.
Why You Should Partner With A Fractional Video Editing Service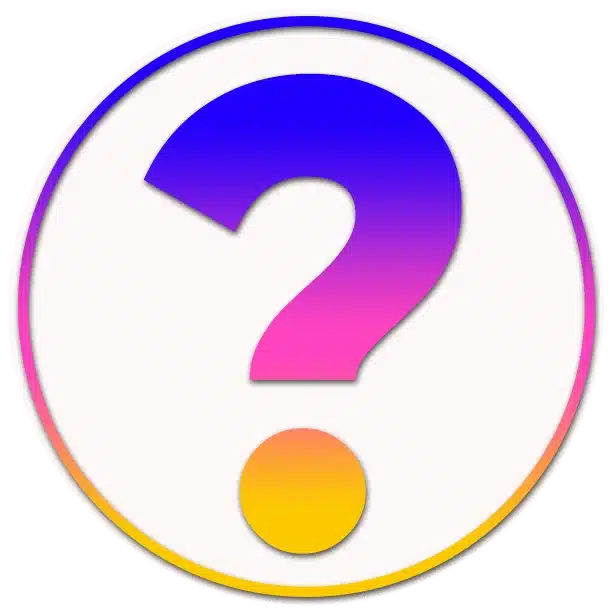 You need more views if you want to grow your YouTube channel and make more money.
To up those views, you need to upload videos that a) get found by users and b) get them to click on the thumbnail and take a look.
From there, your content needs to deliver on your thumbnail's promise and provide value to your viewer. Even if you do everything up to this point well, if your video isn't enjoyable to watch, viewers click away.
You can't afford to have poor-quality videos. You'll lose potential viewers to a channel that does it better.
A professional editor edits videos. All day. Every day. They also take ongoing training to stay up-to-date on all the latest trends.
Want your next video to look like Gary Vee's or Alex Hormozi's?? No problem, they know exactly what you mean and already do it every day.
Are you using free video editing apps? You might not be able to afford paid video editing apps initially. Prepare to be blown away by what your editor can do with more powerful editing apps such as Adobe Premiere Pro.
Plus, now that you aren't spending so much time editing your work, you can focus on new content creation and ramp up your output.
Your editor can also help you repurpose your content for other platforms, including TikTok, Facebook, Twitter, Instagram, and YouTube shorts.
Microcontent leverages the time you've already spent creating content and is a very effective way to promote your work across multiple platforms. You can create short videos from your best content, tailor-made for each social media channel.
How YouTube Rewards Great Content
If you want to blow up on YouTube, it pays to understand how their algorithm works.
Ask yourself…what exactly does YouTube want?
More than anything, YouTube wants to increase watch time on its platform. They've now passed over 2.6 Billion monthly users, and they want each one of those users to stick around and watch just a little more content.
Why? Well, the longer you watch, the more ads you view. The more ads you view, the more money YouTube earns.
So how does this relate to you and your channel?
You want your video clips to get clicked on, watched to the end, and to gain likes, comments, and subscribers. Bonus points if it gets shared with friends. It signals to YouTube that it's a good video, contains relevant and useful content, and people like it.
If your video has good engagement statistics, it's more likely to be suggested as a "watch this next" video or show up on a viewer's homepage. It will also rank higher in search results.
YouTube wants to keep people watching one more video. So they promote videos that perform well and hold people's attention. Make it one of yours they click on next…
INSERT IMAGE HERE
Goodbye Editing…Hello Free Time
Most content creators start out doing everything by themselves. There's a lot of value in the grind and learning to do it all yourself – respect!
At some point, though, you face creator burnout. If you do it all yourself, you can end up in the YouTube content creation blender. This is even tougher if you consistently post new content each week.
If you could free up ten hours or more of your time each week, what would you do with it?
Ten hours is more than an entire working day…it's a big part of your week.
Here are a few ideas for how you can refocus your time with a growth mindset.
Build Your Community
Invest extra time to interact with your viewers and build your community.
Host a contest or giveaway. If you do, keep any prizes related to your content, so you don't end up with a bunch of new subs who just wanted a freebie, then leave immediately after.
Do you ask your viewers what content they want to see? How about what they think you could improve? YouTube polls are a great way to interact and get valuable feedback.
If you have a cooking channel, you could put up a multiple-choice poll asking your viewers which recipe they'd like to see next. Let your viewers have a say in the direction your channel takes.
Do the majority of your viewers watch on desktop, mobile, or gaming console? Meet them there and start a conversation.
If 70% of your viewers watch on their phones, open a discord server and interact with your community on it.
You can ask questions intended to spark conversation or feedback at the end of your videos and tell them to head to your discord chat to discuss.
You can also choose to go live for 30 mins each day or each week on the platform of your choice (Discord, Twitter, Instagram, Facebook, YT Live, LinkedIn), answer viewer questions, and hang out.
The more your viewers feel a one-on-one connection with your brand, the more likely they are to become a fan for life and feel comfortable engaging with you.
YouTube also sees community interaction as a positive signal, which gives you a boost in their rankings.
Tweak Your SEO
Improve your SEO game. Write better titles, improve your descriptions, and mention appropriate keywords you want to rank for in your videos. Also, optimise your use of categories and tags if you aren't already.
Help YouTube properly index your content. YouTube is the world's second-largest search engine, and if you want to show up in organic search results (YouTube and Google), you MUST incorporate SEO into your content strategy.
Organize Your Content And Improve the User Experience
If you don't create video series or playlists, you miss an excellent opportunity to keep viewers on your channel.
Playlists help to organize your content and make it easier for viewers to find what to watch next. They also allow your viewers to binge-watch and provide you with some easy ideas for what content to create next.
Check out this great article on how to get started with your first playlist or improve what you already have.
Do All Of Your Videos Have Strong Calls-To-Action?
EVERY video needs a call to action. You can get creative here, but at a minimum, provide links to other videos to watch next on your end screen or description.
Give your viewers a gentle nudge toward whatever action you want them to take. Do you want them to watch another one of your videos, buy something from your store or affiliate links, go to your website, or sign up for your newsletter?
Remove the friction and make that choice easy and enticing. Check out this HubSpot article for some ideas.
Play Around With Live and Shorts
Try out YouTube Live. If your content doesn't make sense for a live stream (think webinar, product demo, tutorial, etc.), host a Q&A with your community and spend some good old-fashioned quality time with them.
YouTube shorts are massively popular, with 30 Billion views every single day! Repurpose some of your favorite content into snippets and test it for yourself.
Collaborate For Easy Growth
Have you collaborated on a video with other channels or brands yet?
If you choose your partners correctly, you can provide value to each other's audience and gain exposure to a new viewer base – a true win-win.
Look for creators you share a passion with for it to feel natural. Also, look for channels that aren't direct competitors where your audiences share similar interests.
As a bonus, you might make some great friends this way. It's nice to hang out with people who have similar interests and goals and get what you're doing.
Geek Out On The Numbers
Take a deep dive into your channel's analytics. Find out which videos get the most views and gain the most subs. Make more of this content. It's what your viewers want.
Which videos get watched all the way through? Versus content where your viewer bounces in the first 30 seconds.
If you have a high bounce rate early in videos, maybe it's telling you something about your intro (too long?), thumbnail and title (clickbaity or misleading?), or overall quality (editing?).
Buy My Merch
Set up your YouTube store and sell some merch! How cool would it be to see people wearing your brand?
T-shirts, sweaters, socks, hats, and bags are commonly found items in YT Stores. Incorporating popular content references, inside jokes, or expressions you commonly use are great ways to get started.
You can also support a social cause by donating some or all of the proceeds to a charity of your choice. Create a t-shirt line supporting your favorite cause and promote it on your channel. You connect with your community when you show them something you care about.
Or, put up a poll and let them vote on the cause to support. You could also let them choose the t-shirt design they like best!
What's Next?
Every time you outsource or offload part of your video production process to someone else, you gain back valuable time and mental bandwidth.It's up to you how you choose to spend it.
One of the best moves you can make is to partner with a professional editor. You can focus on what you do best (and enjoy the most) and rest easy, knowing your videos will look fantastic and get completed on time.
If you're ready to take the next step with your YouTube channel and start growing fast, then contact us at Vidpros to find out how we can support you on your journey.
We offer an affordable and reliable monthly video editing service with fast turnaround times, and you never have to sign a contract to lock yourself in. If you want to know hoe to optimise your editing, contact use here.
Need help with video editing?
Vidpros can help with our vetted on demand team. Want to know more?