You've likely heard that everybody and their dog outsource video editing work to the Philippines. And there are heaps of good reasons why you might want to hire one or more talented Filipino video editors to help you scale your business.
But how do you go about it for the first time? And what sort of options do you have?
We're bringing out our years of experience to share with you all the stuff we've learned while hiring all of our video editors from the Philippines. We're here to save you time so you can get it right the first time.
We cover the following topics related to video editing services in the Philippines:
Your Options For Video Editing Services – Philippines
Whether you make YouTube videos, real estate walkthroughs, corporate ads, or anything in between – we've got you covered. A quick read, and you should know which option makes the most sense.
Hire A Freelancer
The easiest option is one you're likely already familiar with. Nowadays, freelancers are a dime a dozen, and it's easy to find someone who at least claims to have the skill set you're after.
The tricky bit is finding the right fit. And we aren't going to lie; it can take a bit of work.
When You Should Consider Freelancers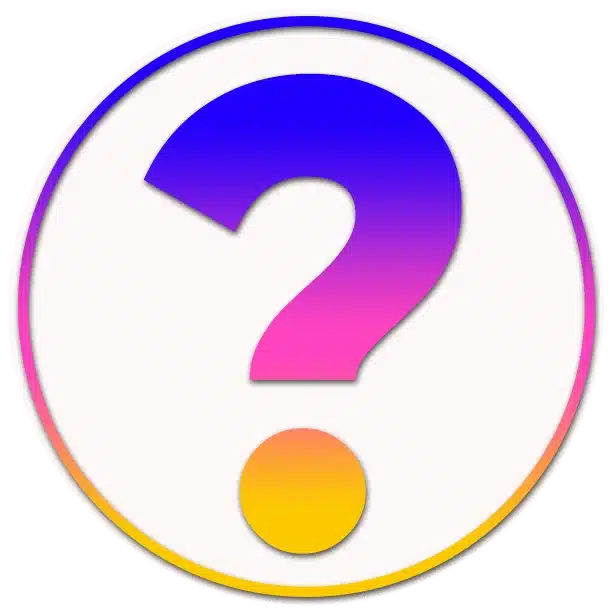 Freelancers are your best option for occasional one-off video editing projects. Or if you need an ongoing video editor.
Freelancer Pros/Cons
The best part is how flexible the relationship is. You can pay by the hour or the project – and only pay for what you receive. So if you need to edit 10 hours of video content this week, 5 hours the next, and 15 the week after, you can find someone to help you. 
You can also shop around for exact skill sets. Do you want someone who is good at editing videos with visual effects and can come up with creative ideas too? And who also has skills as a graphic designer (in Adobe Photoshop) and doesn't mind a little data entry on the side? They are out there. You can search for as many details or skills as you wish.
Of course, there are some downsides too. Freelancers can sometimes be a bit mercenary -selling video editing services for hire to the highest bidder and regularly upping prices. And they can choose to move on and leave you at any time.
Expect your video editor to have other clients, and you can't expect to be their top priority. Your freelance video editor likely has a varied work schedule with inconsistent hours. Your best bet is to set deadlines for when you want your video editing work completed and hope they deliver on time.
Where Can You Find Good Freelance Video Editors?
We recommend you check out:
How Much Doe A Video Editor Cost?
There's a pretty massive range depending on where you look. Upwork has the widest range, as many Filipinos charge closer to Western rates – and fair play to them. On Upwork – video editing starts around $5 per hour for entry-level and goes up to $150 plus for the best video editors. You also get a free job post.
If your video needs are basic, you could possibly get away with hiring a virtual assistant with some video editing experience and also get some admin work covered. This route isn't ideal, but it if it is really early days and you want them to do stuff that can be learned really quickly, then it could work if you already have a solid existing employee.
Onlinejobs.ph is a fantastic site where we snagged most of our hires. Expect to pay a video editor here anywhere from $3-$20 per hour. But poke around, and plenty of candidates set the rate at the $100 per hour cap. So be prepared to do your due diligence and spend time sifting through candidates.
Hire An Employee v Do It Yourself
This one is also straightforward, although there are some important legal considerations to be aware of.
When Should You Hire An Employee Directly?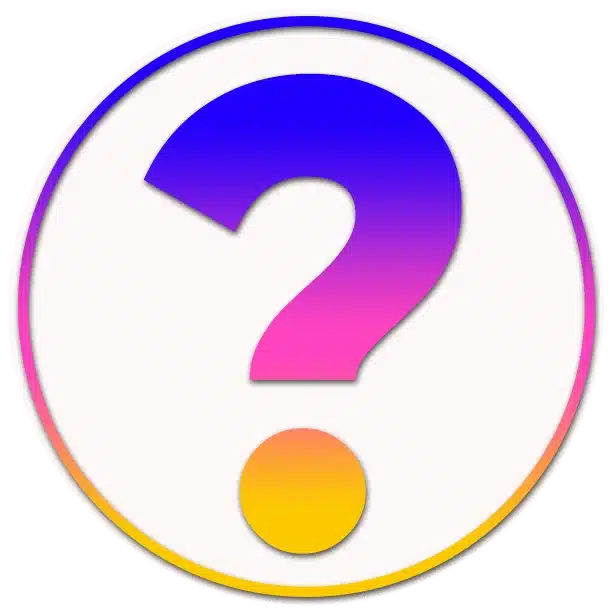 When you plan to build and manage your offshore team in the long run.
To legally hire an employee, you need to register your business in the Philippines, which involves all sorts of burning hoops to leap through. This article is not legal advice – talk to a local labor lawyer, and they can walk you through everything you need to know and do. 
Employee Pros/Cons
Regarding control and long-term business growth, nothing beats hiring your own team and building your culture over time. With a full-time video editor, you can set their schedule, assign tasks as needed – and control every little detail.
The main drawbacks are the legal requirements to set up and register a local business with various government agencies. And you are required to cover a laundry list of benefits, which include but are not limited to pension plans, health insurance, sick time, vacation, maternity leave and the famous 13th-month bonus pay. You also are stuck with their monthly salary even if you don't have enough work to keep them busy- Careful!
Where To Find Your Next Video Editing Team Member
Our favorite place to hunt for our next team member is, once again, onlinejobs.ph. Virtualstaff.ph is also worth a look.
How Much Should You Expect To Pay?
Rates can vary wildly – however, if you want a solid and experienced video editor, expect to pay around $1000 – $2000+ per month. 
BPO – Business Process Outsourcing
It's boomtown in the Philippines BPO industry as more and more companies figure out it's a great way to save money and scale, not only for video but for a range of remote roles.
So What Is Business Process Outsourcing? And Who Is It For?
BPO is where you subcontract and outsource business functions to a third-party service provider. For example, you could hire a BPO company in the Philippines to take over your HR, IT, Accounting, or Video Editing. 
Your BPO provider would provide fully furnished office space, equipment, and the staff to run your operation. You would provide your objectives and KPIs and let them manage the day-to-day operation on your behalf. 
This option suits larger companies who want to transfer or set up a bigger video editing team in the Philippines to save money and time. 
BPO Pros/Cons
The biggest perk is convenience. You get a done-for-you service and most of the perks of employing a Filipino workforce without as many headaches. You don't have to set up a local company, wade through laws and regulations, buy or lease office space and equipment, hire employees or manage their day-to-day work. 
Of course, this level of service costs quite a bit more, and there may be some hidden cost creep. Such as software and equipment upgrades and employee pay increases. You also hand over most of the control. You don't select or set up the office, hire your staff individually, build a culture, or oversee your operations. 
A Couple of BPO Options To Get You Started
Take a look at the following BPO companies that can help you build a video editing team in the Philippines:
How Much Should You Expect To Pay?
You're going to have to contact BPO sales teams for a proposal. Most claim you can save 60-70% of your Western salary costs by partnering with them. 
Here's a good graphic that breaks down the typical pricing model. 

Some companies work the extra charges into an hourly rate per employee, while others charge a fixed monthly fee per staff member. Either way, for this full-service offer, you can expect to pay a fair bit more than you would for an employee you hire directly.
EOR – Employer Of Record
What the heck is that even?
What Is An EOR, And When It's A Good Choice
Do you want to build an offshore team without all the legal hassle, but you want to manage your operation directly? 
An Employer Of Record carries out the legal and regulatory requirements of hiring, employment, payroll, and other human-resource-related tasks. The rest is up to you.
EOR Pros/Cons
While BPO is better suited for large companies, working with an EOR is a good option for small to medium-sized businesses. You can hire as few or as many employees as you like, and you don't pay for office space or equipment. 
You get far more control over your operation, including who to hire, promote, or fire and how much to pay your staff. You also manage your day-to-day operations while your HR and Admin are cared for. 
Among the cons are increased costs. You pay a monthly fee for every employee – more on this in a minute. Your EOR screens and interviews candidates individually, which means it could take weeks to months to set up your operation. And you are responsible for the final interview and to train all of your staff. 
Find An Employer Of Record
Here are two reputable EORs in the Philippines to start your search:
How Much Does An EOR Cost?
Expect to pay somewhere around $200 per month per employee. Fees vary; you can usually negotiate lower rates as you scale with more employees. 
Use A Recruiter Or Head Hunter
Don't want to spend your time trying to track down and hire a superstar? You can let a recruiter handle it for you.
When To Pay For Head Hunting
If you need an experienced video editor or a specialized skill set, a local recruiter has a pre-vetted talent pool to bring your job offer to. They also do the heavy lifting for you, so it's also a good choice to save your time. 
Recruitment Agency Pros/Cons
You get a done-for-you service where you are served a short list of pre-vetted candidates to conduct the final interview with. Or, you can trust them to make the hire for you. Many recruiters also offer guaranteed hires, which means if a hire doesn't work out in the first 60 days, they find you a replacement for free. 
The major downside is the additional cost. In addition, you have less control over the process as your recruiter has a preset process to follow. Some may not be able to give prospects a test project or adapt to any other special considerations you might have. When we get into costs, you'll see why it's also in most recruiters' best interest to inflate your video editor's salary if they can. 
Check Out These Recruitment Agencies
There are a lot of recruitment agencies in the Philippines. You can work with a large firm or directly with a local head hunter. Two agencies to check out are:
How Much Do They Charge?
Every company has a different fee structure, but expect to pay an upfront lump sum or an ongoing monthly fee as a percentage of your employee's salary.
With Shepherd, their fee is 35% of the expected first-year salary upfront when the hire is finalized. 
Video Editing Agencies 
Last but not least, you can choose to team up with a video editing agency and leverage their ready-to-go team of expert video editors.
When It's A Good Idea To Partner With A Video Editing Agency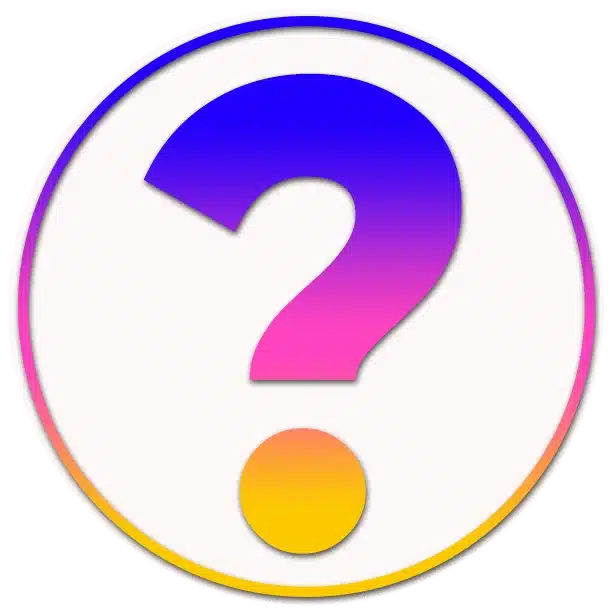 While you can hire some agencies for short-term work or larger one-off projects, the magic happens when you partner up over the long haul. 
Do you produce regular video content for your business? If you have a YouTube channel or are an influencer, podcaster, service business, or solopreneur, you might love what the right agency can do for you.
Why Video Editing Agencies Could Be Your Best Option
Most agencies provide you with a dedicated video editor with whom you can build a long-term relationship. If you've ever worked with a video editor before, you know that the longer you collaborate, the better the results. They get to know your business and your target audience like the back of their hands. Everything just becomes easier, and you save even more time.
Submit your raw footage along with editing instructions, and then move on to other tasks while your video editor completes a first draft for your review. You get unlimited revisions, so your projects aren't done until you say so.
Video editing agencies are also highly cost-effective and can easily scale up with you as your business grows, and you need more video content. And if your video editor gets sick or needs a day off? There's a team to step in and keep the wheels turning.
Where To Find The Best Video Editing Agency
We humbly recommend you check us out at Vidpros.com. On our website, you can see samples of our work and what past clients say about us. 
How Much Should You Expect To Pay?
You can find video editing agencies all over the pricing spectrum. From as low as $500 per month with add-on services up to well over $2000. What's important is to make sure you compare apples to apples, as they don't all offer the same service.
At Vidpros, we charge a flat monthly fee of only $700, without upsells or hidden fees. There's no contract to commit to, and you get a 14-day money-back guarantee to see what we can do for you safely.
Want A Little More Help?
Now that you have a solid grasp of the video editing services landscape in the Philippines, it's up to you to decide which option suits your needs best. 
If you aren't sure and want some help, feel free to take advantage of our experience hiring and working in the Philippines and book a chat with us. We'd also love to hear from you if you want to explore what a video editing agency can do for you. Give us an interview to see if we'd make a good team.
If you want to learn more about hiring a video editor in the Philippines, these articles are worth a read or two:
Should You Outsource Your Video Editing To The Philippines?
How To Hire A Video Editor: Your Guide To Nailing It First Time
How To Hire Video Editors In The Philippines
Thanks for hanging out 🙂