If you want your YouTube channel to take a giant leap forward, then you need all the help you can get. 
I mean, if you want to get somewhere, you gotta put in the reps. Fact of life…
Is this the same with your YouTube video editing?
Yes, 100%.
If you want to grow your YouTube channel quickly, you need to consistently upload killer Youtube videos. So to start, you gotta have something worth saying, not just a ton of raw footage with no editing, purpose, or goal.
But after that, really, it's intelligent and skillful video editing that brings your ideas to life. And ultimately, that's what keeps your viewers interested and engaged and coming back to your Youtube videos.
Consider A Youtube Video Editing Service As a Fastrack
Editing videos is the same thing. You can edit videos and spend years becoming an expert. Or, you team up with a YouTube video editing service. You get expert results from the get-go and free up your time to re-invest as you wish. 
We've worked hand in hand with hundreds of successful YouTubers and watched their channels really take flight when they let go a little and offload the time-consuming task of video editing.
So we've learned firsthand how much value you get when you team up with experienced YouTube video editing services. And we're here to share what we've learned through years of trial and error, so you can decide for yourself. 
Are you happy in the slow lane? Or would you rather fly through the sky and build a solid full-time income with your Youtube channel?
It Pays To Outsource As Soon As You Can Afford It
You see, most content creators start out editing their own YouTube videos. And we applaud that. Unless you're funded to start with, you gotta get on your grind with your Youtube videos. You know, learn the ropes of video editing by doing things yourself. 
But once you have a bit of money coming in, if you really want to kickass on your channel, you should get specialized help to take over the tasks that either:
Take up the most time
Are your weak points
You don't enjoy
And instead, focus your time on what's going to actually help you grow your channel. Like that to-do list of great ideas you never get around to because you're always too busy.
You need to think like a business owner to grow your Youtube channel. There is a very simple way to think about this. Let's say you're making 8 videos a month and you're making some money from your Youtube channel. Your only option to get a better channel (with more videos or more high-quality videos, or both) is to spend more time making videos. What we're actually talking about is time. You're the one with the video ideas and shooting. You're irreplaceable for that. Eventually, you'll just won't have time to do your editing. You'll be burnt out. So, you should start considering looking for an editor as soon as you have enough cash to grow. If you're not sure when that time is, we'll get into a solution for that later.
Sure, it initially takes money out of your pocket to hire an editor. But as we'll show you below, it has an extremely high ROI.
So What's So Great About YouTube Video Editing Services?
When you work with professional editors, your main benefits are:
Your content gets better
You get your time back
And your channel takes off faster
Let's take a tour of each one.
Professional Video Editors Improve Your Content
High-quality videos require high-quality video editing. And unless you are an editing legend already, the simple truth is a professional video editor is probably more skilled at editing than you are. And faster too. They've specialized, whereas you have to wear all the hats- switching between roles is fine, but not optimal.
You can have the best ideas in the world. You can film in cool locations and use fancy gear and interesting techniques. But if you don't have an experienced editor to stitch it all together in a way that's enjoyable to watch and gets your message clearly across – your video is going to flop. 
At the very least, you lose views, watch time and new subs. Viewers have high expectations for content quality nowadays. It's not enough to just speak it into your smartphone camera and throw it up on YouTube. People can tell you put minimal effort in, and they honestly get bored. 
Do We Really Have The Attention Span Of Goldfish?
A misconception has been floating around the marketing community for a decade that human attention spans are only eight seconds. Or in other words, our attention spans have become shorter than a goldfish's (nine seconds). Heard this one?
But that really doesn't tell the full picture. Otherwise, no one could binge-watch Game of Thrones (Season One) in a single day. Most people legit only intended to watch the first episode. But it is too good- hooked! How many people did Season Two the next day?
The point is recent research shows we have selective attention spans. And when we find something exciting and immersive – we can get lost in it indefinitely. 
So How Do You Capture Your Viewers' Attention?
Thanks to the goldfish stat, many creators think they have to keep their content short and punchy. And you should always trim the bloat, no debate there. But you can make a bigger impact with long-form content when you nail one thing. 
Storytelling. And an expert editor understands how to tell a story with video. 
They get how to sequence, edit and pace your shots to make your vision come alive. Your content gets better. You give them raw footage, and you get back professional videos.
Which means more views, likes, comments, and subs. A longer average view duration – and a better chance the algorithm takes you for a ride. 
Gain Your Very Own Number Two
And not only are you going to get technical competence – but when you partner with the right video editor…you also gain someone to bounce ideas off of.
So your editor also becomes your co-collaborator. They can tell you what they've seen work and what they've seen flop. Encourage them to share ideas, and you can get new creative angles you hadn't thought of before.
And when you work with them long enough, you barely have to spend any time giving them instructions. The whole process just flows.
Not only that, but you get your time back, too.
Find A Better Balance – Or Make More Money
How long do you spend editing videos each week?
If you put out new content at least once per week – chances are high you're spending at least a few hours. Maybe up to 10 hours or more. Editing is time-consuming and tedious.
Hey, there are a lot of factors that affect how long it takes to edit YouTube videos. It varies substantially. But it's common to expect one to three hours of editing time for each and every minute of the finished, final video output. 
Would you rather free up that time so you can focus on other tasks?
Or would you rather work less and do other things you enjoy? Whether that's more time to play video games, find time to exercise and eat healthier, or spend more time with family and friends instead of late nights slumped over your keyboard. 
It doesn't matter how you choose to spend it, that's your problem to figure out. But it's a good problem to have. And professional video editing services can stick you with the tough decisions on how to re-prioritize and use your time.
Watch Your Channel Fly To The Moon
Have you seen graphs about this so-called hockey-stick growth pattern and wondered when it will happen to you?
You can have exponential growth, too. It just doesn't happen overnight. It takes consistent hard work over time. With the right people focused on the right tasks. 
There are a million things you can spend your time on to fill up your day. They can all keep you busy and feeling like you're working hard. But truthfully, there are only a few things that really net you more views and subs. 
Video editing is a crucial component of putting up killer content. No doubt about it. But you don't have to be the one doing it. 
The 80/20 Rule
As the channel and business owner, your time is better spent getting more high-quality content online and coming up with new ways to promote your business and bring in $$$. 
It's that Pareto guy again. 80% of your results come from only 20% of your actions.
So if you're serious about growing your channel, ya gotta find the 20% of tasks that actually move your business forward. Focus on those, outsource the 80% to technical whizzes, and watch everything happen in a hurry.
Want some ideas for 20% of activities an owner can focus on?
Come up with new content ideas for your target audience
Video creation – create more content & increase upload frequency
Build out micro-content strategy. Spread content across socials to increase exposure
Engage with the community – comments, custom video replies, live streams, giveaways
Collaborations with other YouTubers to share audiences
Find ideal sponsorship partners
Add affiliate marketing links
Improve your calls to action (CTA)
Promote channel membership or Patreon, and so on
Unless your channel is focused on video editing, or you really love doing it yourself – video editing is one of the first tasks most YouTubers outsource. And it isn't expensive to find quality talent to do it for you. 
So let's look at how a YouTube video editing service like Vidpros works and how much it costs to get reliable help.
Have You Heard Of Fractional Video Editing?
It's super simple. When you work with a fractional video editing service, you get a fraction of an expert video editor's workday. 
That's how it works at Vidpros. If you want ongoing video editing help, we got what you need – just like Biz Markie. We match you up with a talented editor with the right skill set for your channel. And we start you off with two hours of their day, five business days a week.
And if you grow, you can add more time, and we'll grow with you. We're so much more than just a friend. 
What Else Do You Get?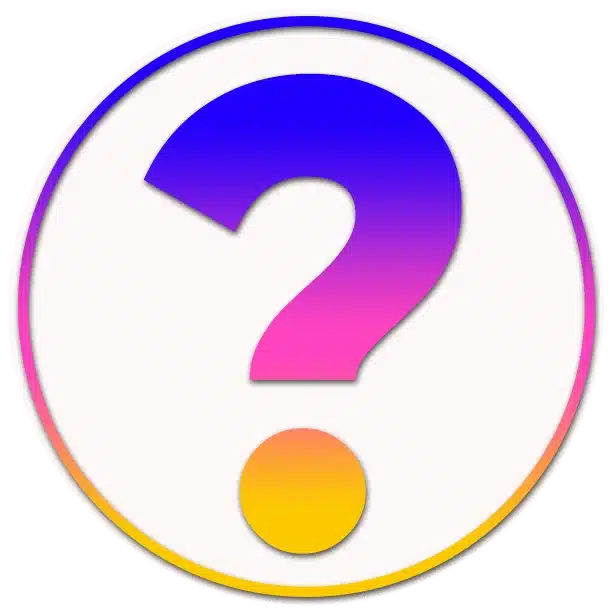 You get a dedicated video editor who is with you for the long run. Using the best video editing software – Adobe Premiere Pro and After Effects.
Submit your raw footage, leave instructions for the final product, and get a first draft back for your review in as little as 24-48 hours. Our turnaround time is fast.
You get unlimited revisions on all projects. So you can request changes until you're excited to upload the final result. We also don't cap the number of projects you can submit. So feel free to send us as many projects as you like and get ahead of your content schedule. 
And when you mark a project as complete – you can either download your finished file or let us upload it directly to your channel. 
What Happens If Your Video Editor Gets Sick Or Wants Time Off?
And honestly, they will at some point, no matter who you hire. The key difference is what happens when you hire a freelancer or employee, and they get sick? Well, now it's your problem to figure out what to do. 
You can cover the work yourself. If you're lucky enough to have other help, you can pass it off to someone else. You can hire a temporary freelancer on a day rate to cover. Or you can just accept the lost work time and adjust your content schedule accordingly. 
But if you work with us? We have a team of over 30+ video editors. And our team will keep your projects rolling until your champ is back in action. 
We also provide:
Custom thumbnail creation – improve your click-through rate
Royalty-free music and stock footage so you can stay monetized
Human captions
Unlimited file storage
Basically, anything that can be done with Adobe Premiere Pro and After Effects
And we're experienced in editing video content for all platforms. We routinely help creators to repurpose their video content across all socials. Tell us where you want your video uploaded, and we'll format it accordingly. 
We're also extremely affordable.
All Yours For Three Easy Payments Of… Just Kidding
We wouldn't do you like that. We don't even have a contract for you to sign. And you get a 14-day money-back guarantee to try us out risk-free.
You can team up with us for a flat monthly fee of only $700. Ya, you read that right. 
700 bucks a month, and you get a video editing pro on your team for two hours every workday. With absolutely no hidden costs. And our smartest clients ask their editors how they can work together to improve efficiency. 
How You Can Grow Your Channel Faster
If your YouTube channel already makes a bit of money and you'd like some advice or help, just drop us a line. 
Our specialty is supporting YouTubers to help them reach their goals. Give us your raw video footage, and we'll handle the rest.
Or if you want to read on and learn a little bit more first, we recommend you check the following out next.
How To Grow Your YouTube Channel Fast With Fractional Video Editing
How To Improve Your YouTube Channel: Advice From YouTube Royalty
The 5 Biggest YouTube Video Trends 2023
And finally, if you want to find the best video editing service, check out this guide to the 17 Top Unlimited Video Editing Services.