Building trust wi
th potential customers and increasing conversion rates starts with getting customers to record testimonial videos, then choosing the best video testimonial software and putting them online.
It can be challenging to gather those online testimonials and consumer video feedback as content, so video testimonial tools automate the process step by step.
How can testimonials be effective?
Marketing is all about telling your audience what they need to know. Therefore, you should easily communicate the value of your offer if you understand your product and audience.
There is only so much that skilled and experienced marketers can accomplish independently, even if they are very talented and professional.
Advertising and marketing have a positive impact on the modern consumer.
Most people realize that it's inevitable and welcome it as a new way to discover products and services that will enhance their lives.
Regardless of how trustworthy consumers perceive a company to be or how much they genuinely need the advertised solution, customers can only accept so much from claims made by the same company trying to separate them from their money.
That's why testimonial videos are so powerful.
It's all about social proof.
A psychological phenomenon called social proof is when people make decisions based on what other people do, resulting in better decisions or at least ones that conform to social norms. Marketers have used this significantly since they first discovered it long ago.
Social proof and confirmation are essential in determining whether our decisions are indeed the right ones as highly social beings. 
This principle applies to everything: what to eat, who to vote for, or what to buy.
Our social psyche is deeply ingrained with social validation, so many decisions are influenced by it. Of course, we don't always make the right decisions when considering social proof, but there's no denying it affects many of us.
An estimated 70% of consumers rely on product reviews before purchasing. 
In addition, according to a study conducted in 2013, 89% of marketers believe customer testimonials are the most effective way to market content.
Bottom-of-funnel content like customer testimonials aims to help prospects get over the hump and get ready to buy.
 Having testimonials or customer reviews at the top of the funnel can help create interest and awareness. Still, most people will only look for testimonials or reviews after narrowing down their options and determining their needs.
What is a Video Testimonial Software?
Video testimonial software captures customer testimonials automatically for your website. The customer can receive a record link through many software programs. To record their testimonial, the customer clicks the link.
There are a few other software programs that allow you to embed a simple code on your website, and starting to record videos is simple. 
Forms, surveys, and ratings can also gather detailed feedback on video testimonials.
Choosing video testimonial software for your business should take certain factors into account.
What's the best video testimonial software out there?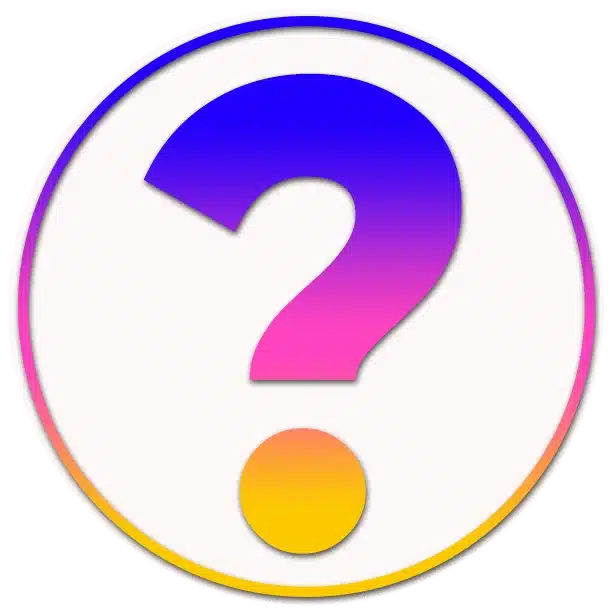 It depends on what you want and need. There are several factors to consider when choosing video testimonial software.
Let's review some of the most popular video testimonial software for 2023.
VideoPeel
With VideoPeel, you can automate the entire video lifecycle for your customers. You can get started as soon as you create a campaign, share it with your clients, and get testimonials from them, which allows you to get started quickly.
VideoPeel
allows you to add videos, logos, and written presentations, customize prompts, and add calls to action (CTA) to your presentations.
The best way to know your viewers' needs is to ask them a custom question directly and get organic responses and your social proof, which can be shared online with your viewers.
With VideoPeel's technology, you can easily instruct someone to make a video with their smartphone and submit it to you using the VideoPeel application. VideoPeel is very simple to use.
When using the software, there are no problems with large files, transcoding, multiple devices, or multiple video formats.
However, VideoPeel can help you with much more than just video testimonials. Aside from gathering video reviews from influencers or beta testers, it can also be used to receive product videos, video contests, and video tutorials created by customers and employees.
Why it's great
With its Remote Video Capturing feature, you can capture video from your customers, patients, team members, etc., from any device and anywhere in the world. No app download or login is required to use this service. You will even be able to send personalized video requests with logo details and prompts and customize them to collect additional information like photos, ratings, NPS, and more, to capture more details.
There is an option to integrate this app with Shopify, which allows you to send email and SMS requests directly to your customers through your preferred email service provider through this app. No app download nor login is required. It is as simple as clicking to record, and you can also set up a thank you message to be sent automatically.
A great feature you can take advantage of is the Amazon Syndication feature, which allows you to automate the creation of video testimonials for your Amazon product listings.
A Video Carousel player is also included with this solution so that videos can be created and managed at scale. You will be notified when a new video is uploaded, and you can automate the transcription of each video you upload. To publish videos to the correct video carousel player on the appropriate product page, videos need to be tagged and posted to the relevant video carousel player.
Additionally, it has a video Picture in Picture feature that allows you to embed video clips directly into product pages, allowing you to drive up to 10x more engagement and conversion from the videos you embed
One of the unique features of its Video Community is that you can customize any aspect of the video community look and feel with your logo, the link, the call to action, and the videos for the community. In addition, your video community can automatically review and add new submissions to your collection whenever a new video is submitted.
What you get
There are three pricing tiers for VideoPeel: Pro, Premium, and Enterprise. It is also billed monthly or annually, like most testimonial software.
With the Pro plan, you can access unlimited video testimonials for $69/per month and $49/per month in advance annually.
A Premium subscription costs $399/month or $249/monthly if purchased for a year in advance. Enhanced features are available by contacting Enterprise directly.
StoryPrompt
StoryPrompt is one of the stand-out video testimonial software with AI capabilities.
You can be confident that your videos will always be professionally produced and tailored to meet your specific requirements. In addition, video editing can be a simple process.
StoryPrompt provides several features for the community that are well thought-out and take the idea of having a real community face-to-face to new heights. 
For example, with StoryPrompt, you can interact with your community directly in your dedicated space while simultaneously capturing those valuable testimonials in your dedicated area. The benefit of this is clear. It saves a lot of time and is a pure gold mine!
 There's a better chance of gathering authentic, trustworthy video content when participating in a community conversation. With StoryPrompt, you can create a video testimonial directly from the prompt.
Why it's great
It is handy to be able to create customizable templates, as this can provide inspiration and help you to get started
You will be able to embed testimonials on your website.
Your testimonial can be enhanced by adding captions
A testimonial can be automatically generated using artificial intelligence (AI)
You can download videos.
Integration with Zapier
Making your prompt interactive by adding call-to-actions into it will save you from having to send follow-up meeting invites, for example when you add CTAs into your prompt
Your prompt reply can be enhanced with the ability to add scripts to them.
You can collect testimonials and other user-generated content through organic conversation by inviting clients into a face-to-face community space.
‍
What you get
There are four StoryPrompt plans available, all based on a yearly payment and including two months free:
Basic Plan – Free plan with 25 video responses, 2 minutes video limit, 14-day history, unlimited prompts, and unlimited spaces. There will be a StoryPrompt watermark on all videos.
Starter Plan – $39/month includes 200 video responses, a 3-minute time limit per video, unlimited response history, unlimited prompts, unlimited spaces, downloadable videos, embed code, and all videos that display your branding.
Pro Plan – at $79/month, you will receive 800 video responses per month, a time limit of five minutes per video, Zapier integration, intuitive analytics, and access to APIs.
Premium Plan – $124 per month, unlimited video responses, unlimited video minutes, white-labeling of links, concierge onboarding, dedicated coach, priority support, and early access to new features.
Boast
Building trust with prospects and increasing sales is easy with Boast's all-in-one video testimonial software.
You can embed a form on your website or share a link to your Boast-hosted form. In addition, any camera-enabled device can be used to record a video.
Using

Boast

, you can quickly request testimonials from your customers at the right time, with the right message, through a suitable medium to get them to give you a testimonial.

You can, for instance, set up a feature to automatically post newly approved testimonials and reviews to your business's Facebook page once approved.

Boast allows you to link your Google My Business listing for each location with your Boast account, allowing you to request a Google review when positive feedback is submitted to each site. Additionally, you can integrate Boast into your existing processes to collect more feedback and leverage Zapier's 1,500+ integration options so you can collect more feedback.

If you tag and filter testimonials based on items, locations, staff members, or custom fields, you will be able to display the right testimonials in the right places and make the most of them.

Also, you can set up your website to get notified every time a new testimonial is submitted for review and approval before publication on your website or social media pages.
Why it's great
In conditional logic, you can show different questions and thank you messages depending on the rating sentiment of the customers.
There is a built-in form template for NPS, CSAT, CES, and more that you can use to standardize how you collect feedback.
You can add video and photo collection fields to any form that you create for your customers to shoot and submit content to make it simple for them to do so.
The multi-page form provides your customers with an improved experience by segmenting the questions of your forms into multiple pages.
The Google review site integration feature will help you collect more reviews by integrating your forms with Google.
You can use a landing page designer to create a page that matches your brand by customizing the look and feel.
The Internationalization feature allows you to display your form in multiple languages based on location.
What you get
Basic (Small Businesses) provides two monthly responses for $50 and supports a maximum of 600 responses per year.
Team (Medium Business) is available for $100/month and supports up to 1800 responses annually.
Premium (Large businesses and agencies) : $208 per month for large businesses & agencies, supports up to 6000 responses per year, supports multiple languages).
Testimonial
 As the name implies, Testimonial is a solution that enables you to collect and display testimonials all in one place. Creating a dedicated landing page for your business is the first step in getting started. Then, by sending an email, social media message, or SMS, the URL of the page can easily be shared with others.
By doing this, your customers can easily upload testimonials to your website. With this service, you can download the videos in MP4 format in their original resolution in the MP4 format. The space page also allows you to upload your video if you wish to do so. This would be a more personal approach, encouraging customers to send you their best shout-outs.
Testimonial
offers a straightforward and clean dashboard that makes it easy to manage all testimonials from one place.
In addition, your Testimonials account allows you to import customer testimonials you have on social media (for example, on Twitter, LinkedIn, etc. ), video hosting platforms (for example, YouTube and Vimeo), and other review sites (for example, G2, Google, Capterra, Yelp, etc.).
You can easily add a Wall of Love to your website – you don't need coding knowledge. Put your favorite testimonials on your Wall of Love to showcase them all in one place.
Testimonial also offers the benefit of being able to embed directly onto your website, making it a unique feature. Thus, you can rely on something other than any 3rd-party Ad-free hosting service, such as Wistia or Vimeo, to host your videos.
Why it's great
There is no need for you to have any coding knowledge to use this software. For example, a video testimonial can be displayed on your website in under a minute, and you can embed the video in the website with the help of the software.
A dedicated landing page with testimonials can be done in just a few minutes. As such, you can easily share the link via social media, SMS, or email by simply copying and pasting the link.
In addition, it provides a single dashboard that allows you to manage all of your testimonials, regardless of whether they have been submitted by other video hosting platforms or review sites, in one place.
In addition to tracking all the metrics from your videos, testimonial software has a built-in analytics engine that assists your marketing department with analyzing your business's performance. As a result, they will be able to better understand the performance of the videos and promote them on other marketing channels.
What you get
Starter: Free, limit to two customer video testimonials and 10 text testimonials.
Premium for small businesses: $50 per month, unlimited video credits, and a maximum video time of three minutes.
Ultimate is designed for growing businesses, offers a monthly fee of $150, a 5-minute video limit, and five staff seats.
Agency at $300/month, and you have unlimited spaces and a video time limit of 5+ minutes per video. Up to 10 account-level staff seats.
Trust
Your company can gain credibility and boost your online business sales with honest customer testimonials, reviews, and ratings.
Authentic testimonials, especially video testimonials, provide an opportunity to show how your customers and clients benefit from your offer and how it results in tangible results.
It's all about getting real customer testimonials, and

Trust

provides all the features you need to collect and display customer testimonials on your website easily.

You will find everything you need to make your widgets look trustworthy and dispel any doubts that may have arisen: photos of your clients, their names, titles, company names, and icons with links to their social media profiles and websites.

It is easy to collect video reviews, and you can make it simple for your clients to provide you with testimonials using Trust's complete video testimonial solution.

The testimonial request form enables customers to include links to the videos they have already uploaded to Facebook and YouTube and to record a new video quickly.

There are a variety of ways to collect testimonials, which include creating a testimonial request form and sending out the URL, pre-filling a testimonial (a client's name, the name of their company, etc. ), sending the URL to the client, or creating a rating survey to collect customers' feedback.

As an example, if a customer leaves a good rating on your site, you can set up the settings so that it immediately asks the customer to leave a review.
Why it's great
Its Interactive Forms stand out from other classic forms, which come with a landing page that helps to turn feedback into an in-depth conversation. In addition, it allows the owner to customize the landing page with their text, colors, and video and add a pre-recorded video to the landing page.
The Teleprompter feature is used to facilitate the recording of video testimonials as they introduce manual scripts to make the process easier. As a result, no awkward pauses occur during the recording process, saving customers a lot of time.
There is an all-in-one dashboard that allows the creation of testimonial request forms, the collection of video testimonials, and the display of those testimonials on your website, all in one place.
The Widgets array is easy to set up, and once you install it on your website, you can easily integrate testimonials and ratings into your website. You can go as far as you want using its ready-made templates and customization options.
Pop-ups and the rating badge feature will grab visitors' attention as soon as they land on your site.
Using the Rich Snippet feature in the app, you can share optimized testimonials with Google and other search engines. As a result, it can rank in Google's featured snippet and help you improve your search engine rankings.
What you get
The Trust offers three plans: Starter, Off the Ground, and Business. In addition, there are monthly and yearly options.
Starter: $19/month. Supports only one website. HD video is not supported.
Off the Ground: $49/month. HD video support for three websites.
Business: $99/month. 10 websites and HD video support.
Vouch
With

Vouch

, you can capture video testimonials from your customers on your website, sales chat, and pitch deck.

The software can capture a single link, questions, and customer feedback.

Easy to use. Due to Vouch's global accessibility, long lead times and complex processes are eliminated.

With a single link, you can collect up to a thousand videos. Questions can also be added to collect video responses.

There is no need to spend hours editing video clips when you can do it in minutes. A playlist can be created by trimming or stitching them together.

It is easy to integrate videos into your workflow when you use Vouch. Users will no longer have to deal with tab shuffling or multiple logins by using it.
Why it's great
Provides integrations with many third-party systems, including Slack, Zapier, Hubspot, Jira, Zendesk, etc.
There is an option for the recipient to reply via a video or screencast.
This tool integrates with your calendar to have handy reminders at your fingertips.
There are many great features for editing videos, including trimming and cropping.
What you get
There are three different plans that Vouch offers:
The Basic plan is a free plan that allows you to register three users, create unlimited campaigns and create videos, but you do not have access to live chat or email support, and you cannot customize your account.
Pro – $99/mo, up to 7 users can be added, and Branding can be customized, CTA messages can be customized, unlimited HD downloads can be added, etc.
Teams – $299/month, an excellent solution for teams or agencies as you can register up to 10 users, plus you can access live dedicated support via Slack in addition to the service.
VideoAsk
Using VideoAsk, you can interact face-to-face with your audience and increase the chances of developing stronger business relationships using asynchronous video technology.
By using one-to-one conversations at scale, you can effectively conduct one-to-one discussions. Make a video recording of your questions and share the link with your friends. You are prepared to begin the recording process when your customers are ready to record their responses.
To make the conversation seamless, use conditional logic, multiple response options (video, audio, text, etc.), and contact forms to make it as smooth as possible. With VideoAsk, you don't need to worry about recording, transcribing, or organizing anything.
VideoAsk
provides you with the ability to ask for video testimonials while seamlessly fitting into your customer journey.
You can share your VideoAsk requesting testimonials by embedding them in your email or text, or you can share the link to VideoAsk. A respondent can then submit a response with the click of a button.
Using VideoAsk, you can collect all video testimonials in one place and the same format. These transcripts are already transcribed by the time they reach you. So that you can share your videos on your site, you have to download them and share them on your site.
Make it easy for your customers to give their testimonials by asking one question at a time. As a result, you receive more thoughtful responses and a better testimonial.
With one dashboard, you can easily collect all your testimonials in one place. In addition, the transcription can download, edit, and share your testimonials using the dashboard.
‍Why it's great
Intuitive features and easy to navigate.
An easy-to-understand interface and a pleasant onboarding experience make this software a great choice.
Easy-to-use templates that are great for any business
Even the free plan allows you to add users to your account.
Your Videoask can be made more engaging by adding multiple-choice options.
There is a great visual planner available for your Videoask. You can see your flow and make changes very quickly.
What you get
VideoAsk offers three plans, and all three plans include Zapier integration:
Start – This is their free plan; however, you are only allowed to process an additional 20 minutes of video or audio per month if you wish to use it. In addition, your videos will be branded with the VideoAsk logo, and you can add up to three users to your account.
Grow – for $24/month. You will receive 100 minutes of video or audio processing per month. The videos will have partial VideoAsk branding on them. There is a limit of 5 users that you can add to your account.
Brand – $40/month, in exchange for 200 minutes of audio or video processing per month. There will be branding on all of the videos, and this plan allows you to add a domain white labeling and add up to 10 users.
Conclusion
We break down some of the best video testimonial software choices for 2023 that can help boost your brand and business, build an nurture professional relationships and most of all, have the assurance that you are doing great for your business.
Always remember that by ensuring you establish a mechanism to gather consumer video feedback, you validate how your business is doing and how you may also use it to learn, improve, and grow your brand.
Video Content Creation Series
Did you know that 86% of video marketers acquire leads from their video content? Quite interesting, huh?  Explore the details of video content creation in this article, and search for expert insights on storytelling, audience loyalty, and the active state of edutainment. Open up practical strategies and robust examples that promise engagement from start to finish. Don't miss out—keep scrolling!
 Developing your content delivery strategies is critical. Reach out to us and we can help you get started.
Need help with video editing?
Vidpros can help with our vetted on demand team. Want to know more?