If you're a video creator, you know how important it is to produce high-quality, engaging content that stands out from the huge sea of content that gets posted on the internet every single day. As we all know, getting the best video editing company for your needs can definitely help you pull that off.
When you create this video content regularly, you need a reliable and professional video editing service on your side. With so many options available to you, it can be difficult to choose well, to fit your specific needs and budget. That's why we've pulled research from the last two years of data as a video production agency to create this complete guide. This is here to help video creators like you find the best video editing company for your project. 
We cover the top factors when you outsource to a video editing service. We also give you a few lesser-known tricks that you can get from a video editing company. So what makes a video editing service work for your needs..?
Why Do I Need Video Post Production Services?
You might feel like investing in a professional editing service seems like an expense you don't need right now. However, it's really important to consider the long-term benefits for your business with video marketing or your social media channels, when you outsource to a video editor team. You need to evaluate the details for yourself and make a decision about what type of editing service works for your specific situation. If you hire a video post-production company at the right time, it can make all the difference, but there are a few things to consider:
Time is money! Editing takes a long time, even short videos of one minute for Tik Tok, Youtube shorts, or Instagram video- especially if you don't have much experience. When you outsource your video editing, you immediately streamline yor own processes. This gives you time to focus on the video production aspects of your project and get out of those long hours of video editing work.

Your professional video editor uses the best video editing software every working day and has the ongoing know-how to get you the best results possible. As a beginner, you can easily use simple video editing software, but you don't wow your audience with this level of editing. For you to get good at the finer points of the edit is time-consuming and usually frustrating- especially for beginners as this stuff takes time to get good at, as well as working fast.
You compete daily with every other online video creator out there. Don't forget that. Long-term if you are doing the right things in the other parts of your business, you should be planning to outsource video editing at some point. If you haven't done this yet, we recommend sitting down and planning your progress so that you have something clear to work towards.

A good video editor can help you create a much more polished and professional final product. This can make a huge difference in how your content is received by your audience. Sometimes it is the small changes made by a video editor with a sharp eye that really makes the difference- color grading is a good example here. You want high-quality unique videos, not something that looks churned out.

Working with a professional video editing company also means you have access to a team of experts who can provide guidance and advice on everything in the video edit, from color correction to sound design. They have a team, not just one opinion, so take advantage of that to get ahead for your Youtube channel or your business.

Your editing service can also help you navigate complex legal issues, such as copyright infringement or licensing, to ensure your content is legally sound. Marketing agencies deal with this all the time and know their stuff, so take advantage and keep your channel open and legal headache free.

Ultimately, when you use a professional video editing company, you save time, money, and frustration in the long run. It also helps you create a high-quality video that will make a lasting impact. If you can get a good working relationship with your video editor, this can change the whole experience of creating video content. Say goodbye to long hours of video editing and hello to more time focusing on video creation
What Should I Look For In A Video Editing Company?
If you're a video creator looking for the right video editing company, there are a few things you should keep in mind. The first thing is to consider the experience of the video editing service.
Some useful questions:
Has this company worked with your style of content creators before?
Do they have a good understanding of your platform and your needs?
Do they create the video type you are looking for?
Are their videos professional and engaging?
Is it the type of content you create?
Do they look like they can learn your style?
Do they do micro content edits for social media?
Do they know how to create shorts from longer Youtube videos?
Do they know their stuff on video editing applications?
Yes, you might need some of those one-minute videos that social media is hungry for in 2023.

When You Buy Video Editing: Look For Quality Editing Software
Make sure your video editing service uses up-to-date video editor applications and equipment. You don't want your film editing to look outdated or low quality. You are basically looking for a video editing team that uses Adobe Premier Pro and preferably After Effects. Most of the videos you have ever seen on Youtube or any other social media channel are more than likely edited with this pair of powerful tools.
Choose Your Video Editing Companies: Plan for your turnaround time
Consider and plan around turnaround time. The best video editing service you can find will be clear and transparent on this issue- they know the game!
If you need videos edited quickly, make sure they deliver on time and with the quality you are looking for. If you are posting regular videos on social media, then you need to run to a regular schedule – if you are a digital marketing agency running several accounts for clients, then this is even more important. Pricing and packages should be clear on these points, so ask for details!
Communication With your Video Editing Team
Your video production needs to be planned and well-organized to get you the best video editing on a consistent and regular basis. Communication is key, so make sure the company is responsive and easy to work with. You want to feel comfortable communicating your ideas and feedback. No one wants to be left stuck without getting replies to queries. A good indicator is your early interactions with your video editor. Tip: people usually start as they mean to go on and a video production company is no exception.
Different Types Of video To Consider for your needs:
Your video editing service should be in keeping with your needs, you should check with your video editing service and see if their video editor services include things like:
Youtube long-form videos
Colour-grading services
Shorts for social media (this is huge for Youtube/TikTok/ Instagram right now)
Do I Need A Specialized Company For The Best Editing?
If they don't do these things, that isn't a bad sign. Specialization is a good thing. If you're never going to need a whiteboard animation or explainer video, then it doesn't matter if they've done one before. Just make sure that there is some good depth in the type of video content you are looking to polish and that your chosen video editing company is keeping up with the latest trends in your area. For example, Grant Cardone and Alex Hormozi are currently huge on social media in 2023. If you want a similar experience for your viewers, then ask about using subtitles and techniques in a similar style to those guys. If your contact at the video company is already doing that for other clients, then you're onto a good thing. Ask for a demo video for something like this.
Video Editing Pricing And Packages:
Ask about pricing and packages. Make sure their services fit within your budget and that they offer the services you need.
Consider the size of the company. A smaller company often provides more personalized attention and flexibility as a service provider. Look for a company that offers a variety of services, such as color correction, sound mixing, and special effects. If their staff sounds like they have experience in your kind of edits and popular video editing techniques, then you're likely onto a winner. Ask them about your favorite Youtube videos and if they have ever done something similar.
Last but not least, check in about the turnaround time for your videos. Different types of video need different techniques and some take longer than others. You need to check your expectations with the video. A quick turnaround time is important. You don't want to be waiting too long to post. Beware of companies that offer too much too cheaply – two days is a reasonable time for most videos and should serve you well if you are organised. 
What is Unlimited Video Editing?
Unlimited video editing is advertised by some companies, but in truth, it doesn't really exist.
What it means is that you can submit as much raw footage as you want, but it doesn't mean you'll get them back any quicker than if you submitted every two days. Unlimited video editing is actually a bit of a marketing move. Often "unlimited" means the client ratio to an editor is really high. Why is this a problem? Well, if you're editor is switching between too many different jobs and is overwhelmed, then the quality of editing goes down. That's just how humans work. As a video content creator, you want the mental bandwidth of your editor to help you create stunning videos, which just isn't possible if someone is overworked or suffers from too much task-switching.
Check the fine print on your video editing service. In truth, there is no such thing as free video editing when you have a human video editor, rather than some automated video editing software. Check the pricing plans and go for one that is transparent and affordable for you. Expert editors are getting cheaper due to the popularity of the job, but don't make the mistake of hiring a service that cuts corners. 
In terms of pricing, you should decide on if you prefer the flat rate option or the hourly option. This is where the freelance model can cause problems. The level of a freelance editor is less clear than one from an agency. In addition, a good agency will more easily be able to offer you a set level of service for a regular monthly fee. If you're looking to post videos on a regular schedule, then opting for a set level of video quality on a regular basis with a monthly fee is often better. Why? The result is better financial planning as well as putting out better videos week in and week out at an affordable price. It doesn't matter if you are running an online business or creating videos as one of your marketing tools, if you have a set budget and a set number of videos each month, then getting this thing running like a well-oiled machine with clear financial planning and costs generally works much better than the hourly freelancer type model. 
Unlimited Revisions v Unlimited Video Editing
Let's keep it simple. Unlimited revisions mean you can have it reworked and re-edited as many times as you want. Unlimited video editing means you can have as much raw footage (or video files) edited as you want. In truth, unlimited video editing doesn't really exist. If you see this advertised, be sure to get complete clarity on this point.
How Do I Buy Trustworthy Video Editing?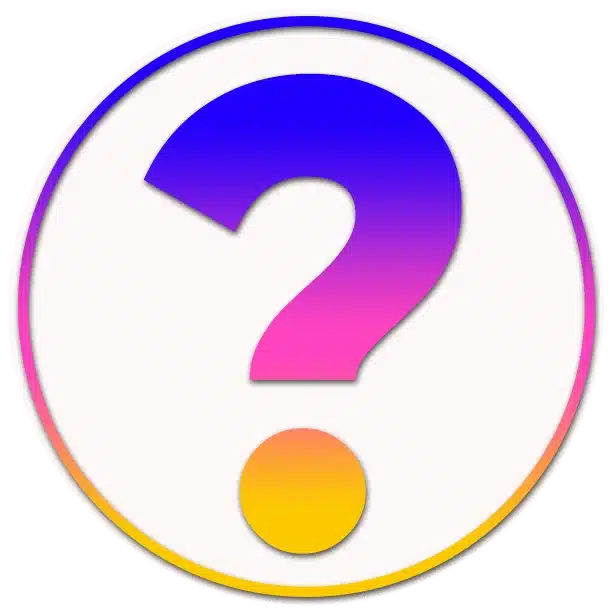 Check reviews and testimonials from previous clients. Does their video editing have a good reputation for doing high-quality work? Do they have excellent customer service?
Do they offer a free trial? Do they tell you how long it takes to adapt to the style of a new client? Do they specialize in social media videos? Are they experienced in Youtube videos? What video editing software do they use? 
If you want something that you've seen on a YouTube channel, ask them if they can do that same effect or process. 
If you need a company for your real estate videos, then check if they have this in their portfolio. Ask what their
Look for balanced responses, rather than a video editing agency that promises you the earth. If it looks too good to be true, then it usually is!
Consider location. While many video editing companies work remotely, you may prefer to work with a company in your area for easier communication and collaboration on your video project. Remember, the best video editing company for you will depend on the specific needs and preferences of your video editing projects. Be sure to get a good fit for your needs if you want the perfect company to take your YouTube content to the next level!
The Benefits Of Working With A Professional Video Editing Company
Working with a professional video editing company can often take your content to the next level. With the expertise of a solid dedicated video editor, your videos will look polished and professional, which makes your content stand out from the thousands of others on the internet. You no longer need to consider how to get the best video cut or spend ages on color grading – you just outsource to your expert video editing service and leave them to work away on creating amazing videos for you. You're days on adobe premier are over..(oh, or Apple final cut pro!)
There are also a few smaller benefits. Some companies will offer free stock images as part of the package, which can come in really handy for emergencies.
Not only that, but you save precious time and energy. Editing videos can be very time-consuming and therefore frustrating, but a professional company can totally take care of it for you. Think of all those extra hours you're going to get back and what you can do with them..
If you outsource your video editing, you can also free up your creativity- editing is brain intensive.
When you're not drained by hours of small changes on edits, you can focus on coming up with new and exciting ideas for your content- and that's your thing, right? A professional video editing company also provides you with fresh perspectives and ideas. You get new angles on your content that you may not have considered before. Regular editors are seasoned pros who copy, cut, and create new edits daily. Your expert video editor should be coming at you with fresh ideas all the time, as that's what they do week in week out for different clients. This variety of clients from your digital video editing expert brings a wealth of knowledge that you may not have considered. If your editor works at a video editing service that has multiple editors serving multiple clients, then you get a hotbed of experience bouncing back and forth between the team of editors  This is a real plus over a freelance editor for example.
How To Get  The Most Out Of Your Video Editing Company
To get the most out of your video editing company, communication is key. Make sure you're clear about your expectations and goals. Don't be afraid to provide feedback throughout the editing process. It's also important to give the company enough time to complete the editing, so plan ahead and be realistic about your deadlines. Lastly, be open to new ideas and suggestions from the editing company. There is an art to good delegation – you need to give them a little trust and time to "get" your vision. Remember to be patient and clear with your editor – who is a human after all!
Last but not least. Listen to your editor. Good leaders and managers give their guys a chance, and more often than not, get better results over time. 
It's a good idea to think long-term about your investment and be strategic about how you use your editor. Do this well, and you'll kill it!
What Should I Expect From A Video Editing Company?
When you hire a video editing company, you should expect a high level of professionalism and expertise in their work.
A video editing company should be able to provide you with a clear timeline for the project and give you deadlines for drafts and revisions.

They should also be able to work within your agreed budget, providing a breakdown of costs and what is included in the package.

Communication is the most important thing here, and you should expect regular updates and feedback throughout the editing process.

You should also expect the video editing company to provide suggestions and guidance on how to improve the final product, based on their expertise and experience. These guys are Vidpros….so make good use of them!

A video editing company should be able to handle any technical issues that may arise during the editing process, such as color correction, audio mixing, and visual effects. If you aren't sure about something, get them to help explain it to you. You need to be able to understand the what and why of your own project.

Finally, you should expect the video editing company to deliver a final product that exceeds your expectations, meets your goals, and represents your channel or company in the right way. This is the critical part
How To Get Started With A Video Editing Company
There are a few things you need to do before you can start your own video editing company. 
1. You need to evaluate how much content you need to be edited each week and you should structure your creation process around this. Editors are great, but they aren't magicians. The more organized you are, the more you'll get out of your guys.
2. Get on a call with someone and iron out the details of what you are looking for. There is no perfect time to sign up for a video editing service, but we recommend talking to someone as soon as you think a video editing company is on your horizon. Check out our free consultation call. Our man, Jo, has seen hundreds of creators come and go. He'll be able to help you decide whether you should hire an editing company or a freelancer, or even still do this yourself. 
What's Next?
Professional video editing services offer expertise, customization, and high-quality output, but can be expensive and time-consuming. Remember, the key to getting the most out of a professional video editing company is an open line of communication, shared respect, and a crystal clear vision of your objectives. With these, you're well on your way to creating engaging video content.
If you're interested in outsourcing a video editing company in the Philippines, our article How To Find The Right Video Editing Company In The Philippines is a great start. 
If you want to bounce around ideas for your channel, then get in touch with us here at Vidpros. We're always excited to explore ways to elevate your channel and pinpoint the next actions you should take. We're just a conversation away, ready to guide you on this exciting journey!