Traditional designers often encounter many obstacles in their profession, which can be limited by the use of archaic tools and design standards which are oftentimes regarded as "untouchable" or "unchangeable" creative elements not subject for revisions or modification.
But times have changed and so have design practices and standards that are geared towards adaptive ideas that are considered relevant through the changing of tides and advancements in concepts and technology. 
Creative designs for content and ideation concepts are now more responsive to the call of the times and are more dynamic. 
However, obtaining the necessary tools, such as high-end software, can be expensive, making it challenging to stay competitive in the market.
Furthermore, learning how to use these programs is time-consuming and tricky, leading to long-term frustrations for professionals.
The traditional design practice also needs to catch up with rapidly evolving web technologies, continuously changing the online landscape and driving the need for changes or even overhauls of current projects.
Working remotely has also become more common among professionals, yet this introduces additional communication issues and a lack of face-to-face contact with clients and colleagues that could sometimes lead to misunderstandings.
Finally, limited options for developing digital proficiencies add an extra layer of difficulty to staying professionally relevant compared to modern digital designer roles.
How can creative designers or digital marketing agencies overcome these limitations and challenges?
Artificial Intelligence (AI) in design: Where is it headed?
The advent of artificial intelligence (AI) has revolutionized the way designers go about their work. AI allows designers to exponentially reduce the time spent on mundane tasks, freeing time for more creative tasks.
AI-assisted design programs have made the visual production process much more manageable, allowing for greater accuracy with fewer errors.
Furthermore, these tools allow digital image recognition, which helps creators find images improve much faster and easier.
Designers can also use AI in predictive analytics to identify trends and potential customer interests or needs.
This helps designers create products or services tailored to a more significant segment of customers in an informed and efficient manner while also providing insights into further product development or services.
Moreover, AI assists in automating conversations between developers and users to understand their likes and preferences better while simultaneously collecting feedback or suggestions related to the design process that could impact overall product quality or experience.
Recent key statistics in AI design show that an exponential growth in the number of AI applications is underway, driven by breakthroughs in machine learning and deep learning algorithms.
In 2019, venture capitalist investment in AI-focused startups reached $14.9 billion globally, according to PitchBook, with a combined market size of over $125 billion estimated for 2022.
These investments are primarily oriented towards enterprise solutions and consumer applications such as voice assistants, automated customer service bots, augmented reality systems, robotics platforms for manufacturing and healthcare, and self-driving cars.
This shows an increasing demand for AI technology and its diverse applications throughout many industries as businesses seek to harness the power of artificial intelligence.
Bridging digital marketing and design through AI
AI has rapidly become a powerful new resource for the digital marketing industry, enhancing sales and reducing costs associated with manual campaigns.
With its ability to identify patterns, preferences, and trends within customer data, AI can drive marketing initiatives in ways that were not previously possible.
For example, AI can provide omnichannel personalization strategies to tailor marketing efforts in real-time based on individual customers' behavior.
AI makes it feasible to automate complex processes, such as targeting applicable prospects using accurate and relevant information from multiple sources.
In general, AI technology stands to transform the art of digital marketing into an exact science that focuses on achieving measurable ROIs for entrepreneurs and brands alike.
Current challenges facing AI in design
AI design has various challenges and drawbacks that professionals should be aware of.
AI designs often require the input of large amounts of data, resulting in costly implementation efforts.
AI relies on algorithmic decision-making capabilities, which may cause difficulty in evaluating AI if it makes errors or does not reach its objectives.
Regarding security and privacy concerns, AI can collect personal data from users and be vulnerable to cyberattacks.
Poorly designed AI models can lead to unpredictable outcomes that may have unintended consequences for individuals or organizations involved in the design process.
Industry players should also inform organizations about ethical considerations related to AI technology before making decisions on how to use it.
How AI becomes relevant and valuable for designers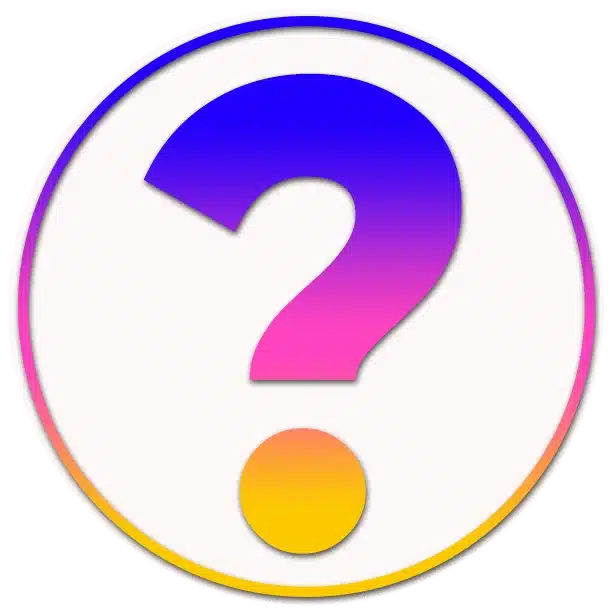 Artificial Intelligence (AI) benefits designers, enabling them to create work faster and more effectively than ever.
AI can help designers stay ahead of the curve by providing potential insights through predictive analytics or visualizations or streamlining workflow processes such as asset creation and image editing tasks.
Additionally, AI-powered tools can even facilitate the automation of complex design tasks such as automatic layout effects and generating high-quality visuals.
Furthermore, AI can optimize designs based on user feedback and trends to tailor outputs for specific audiences.
By harnessing AI's power, designers are empowered to produce higher-quality results quicker to market.
Runway ML
Runway ML is an open-source platform that allows designers and creatives to experiment easily with machine learning algorithms.
Specifically, it seeks to provide access to cutting-edge AI technology that is user-friendly and intuitive.
It provides users with an easy-to-use web browser interface, enabling them to upload images or videos, select from a variety of pre-trained machine-learning models, and then generate new art or animations based on the chosen model's output.
By leveraging the power of GPUs in the cloud for faster computation times, Runway ML enables creative professionals to produce higher-quality artwork more quickly than ever.
Runway ML provides designers with powerful tools to create sophisticated interactive and immersive content quickly, easily, and reliably.
Simplifying and streamlining the design process can save time and resources while allowing designers to explore new creative ideas.
Using pre-trained AI models, designers can create immersive experiences more quickly than ever.
Additionally, they have access to an extensive library of datasets that designers can use to define the parameters of their projects to achieve more accurate output within their unique aesthetic vision.
Runway ML is an excellent resource for designers who wish to use their skillset efficiently while achieving maximum results in design projects.
Dall E 2
Dall E 2 by Open AI is a modern tool set explicitly made for designers.
It simplifies the creative process by streamlining development tasks and offering integration with software like Photoshop and Illustrator to produce prototypes and mock-ups quickly.
It has built-in templates, intelligent auto-complete features, project management, bug tracking, and user feedback in one unified interface.
 Its search capability allows users to find assets within the software by tag or keyword quickly. In contrast, its cloud feature will enable users to sync their design files across multiple devices.
The intuitive drag-and-drop functionality makes it easy to export designs from Dall E2 into third-party applications as long as their format is supported, which gives designers unparalleled creativity and flexibility when creating new concepts.
Dall E 2 is a fantastic resource for designers, providing various unique vital benefits.
Its powerful and intuitive user interface offers a comprehensive set of tools allowing designers to create stunning visuals quickly.
 The software is perfect for creating web designs, logos, illustrations, and more and provides advanced drawing options that make it easy to add the desired effects with precision.
Furthermore, Dall E 2 provides on-site design tutoring services, enabling users to develop their skills and acquire innovative solutions which designers can use in real-world applications.
 It also has extensive sharing capabilities so designers can undertake collaborative efforts without difficulty.
Finally, Dall E 2 features a wide range of collaboration tools that securely enable designers to share projects with clients or colleagues across different platforms.
Lexica
Lexica is a comprehensive platform designed specifically to streamline the design process.
Its intuitive tools make it easy for designers to collaborate and access a vast library of resources in real time.
Lexica includes advanced prototyping, creative asset management, coding snippets, 3D modeling, and more.
It also integrates with popular design tools such as Adobe Creative Suite, Sketch, Figma, and many others.
Its cloud-based system allows users to store data easily, collaborate with others from anywhere in the world, and monitor project progress without requiring cumbersome user manual tasks.
Lexica provides designers with everything they need to create high-quality designs that meet even their most demanding clients' needs.
Lexica provides professional designers with a range of unique vital benefits.
 Among these benefits are its intuitive design tools that offer a variety of features, from drag-and-drop functionality and adjustable color palettes to custom fonts and illustrations.
Lexica's library of pre-made templates allows designers to quickly and easily create stunning visuals for their client projects.
Furthermore, the platform is integrated with popular social media channels such as Instagram and Snapchat, allowing users to share content across multiple platforms instantly.
The platform also provides elements such as searchable images, industry intelligence data trends, and analytics reports that allow designers to gain insights into consumer engagement with visuals while streamlining marketing campaigns.
Lastly, Lexica's best-in-class customer service ensures that users have the tools they need to succeed in the demanding online landscape.
Astria
Astria is an advanced yet intuitive design platform that enables creatives to visualize projects accurately with unparalleled precision and speed.
It offers a comprehensive suite of dedicated tools for 2D, 3D, and VR designs, allowing users to animate interactive elements such as textures, colors, shapes, and lighting.
Astria's versatile library of objects can produce stunning visuals with high levels of detail that will be manageable for the aesthetic visions of designers.
Its interactive asset-management interface makes it easy to curate templates and create complex structures and visual effects while keeping all layers safely organized.
Collaboration between team members is streamlined with real-time synchronization capabilities across platforms; shared projects are updated in near real-time, ensuring maximum efficiency and productivity even in the most demanding production environments.
Astria is an innovative tool designed to help designers realize their desired creative vision.
Astria's unique vital benefits include its intuitive user interface, a comprehensive library of shapes and effects, and an extensive feature set that provides extensive customization capabilities.
Astria also includes a collaborative layer that facilitates team workflows by allowing users to share files easily, provide feedback, and keep projects well-organized. In addition, its precise vector output allows for accuracy down to the pixel level on all scales of production.
Additionally, its integration with popular design software such as Sketch and Adobe Photoshop allows users to develop professional results quickly and effortlessly.
Astria is an excellent tool for designers looking to achieve spectacular results faster than ever.
Jasper
Jasper is an open-source design system that provides consistent, high-quality visuals across products. It's designed to help users quickly navigate user interfaces and build cohesive components featuring best design practices.
The system consists of curated, pre-tested variables, layout grids, components, and brand guidelines and templates, allowing designers of all levels to create polished and compelling experiences.
Additionally, Jasper utilizes advanced typography to provide a more dynamic text experience for web applications and other digital projects.
All elements are adaptive and fluid enough to be applied consistently across various platforms and devices for optimal scalability.
Jasper is an innovative 3D rendering tool that enables designers to create more realistic and accurate digital models.
The unique benefits of using Jasper include ease of use, convenience, and the production of higher-quality visuals.
 With its powerful built-in algorithms, users can generate exciting visuals with just a few clicks, saving designers time and money in the long run.
Additionally, the program boasts a range of sophisticated tools, including Artificial Intelligence (AI), generative modeling techniques, animation support, and adaptive lighting systems to help bring any 3D project to life.
Designed for professionals who require high-end renderings with fast turnaround times, Jasper can also generate real-time feedback on how changes impact the entire scene.
Ultimately, Jasper provides an essential set of innovative features that quickly empower users to stunning output results.
Luma AI
Luma AI offers a powerful toolset for designers, allowing them to create visually stunning designs easily.
The platform combines machine learning, natural language processing, and interactive visualizations to aid design exploration.
The intuitive UI further simplifies the process and lets users quickly create interactive, parametrically driven designs.
With an extensive library of high-quality assets from leading partners, Luma AI lets users explore ideas efficiently and rapidly iterate on their work in real time.
Also, Luma AI's automated optimization algorithms allow designers to get cost-efficient results that meet their expectations.
Ultimately, by facilitating data-driven design decisions powered by AI technologies, Luma AI makes it easier for designers to create beautiful visuals at scale and realize an idea's full potential.
One of the unique vital benefits that Luma AI offers designers is the ability to quickly generate and curate product designs.
This is achieved through a suite of easy-to-use. These intuitive tools allow designers to access existing artworks, create new items using fresh ideas, and experiment with patterns and color palettes in real-time before exporting their vision into production-ready assets with a few clicks.
Thanks to its powerful computer vision engine, Luma AI can also generate on-trend design variations automatically while preserving the artist's original style and aesthetic.
With this platform, creativity is encouraged and made more accessible than ever – helping designers maximize productivity and giving them more time to focus on other aspects of their projects.
Durable
Durable is an automated web-based design platform that allows designers to access all of the tools, software, and resources needed to become successful designers.
With Durable, users can easily access features such as Design Sprints, prototypes, user interface mock-ups, Photoshop plug-ins, and more.
Designers can instantly access tutorials and guides dedicated to each design area which can help hone their skills and knowledge.
The library feature also allows designers to store their work securely, while collaboration tools facilitate improved communications with team members.
Moreover, Durable's AI-powered design assistant helps optimize designs with intelligent recommendations that ensure quick launch & delivery of projects.
Durable also includes integrated analytics cloud storage, backup options, and integration with other popular web applications like Slack & Trello for smooth workflow management.
Integrating Durable into a designer's workflow offers a range of unique vital benefits that can have an immediate and lasting impact on their effectiveness.
Specifically, Designers can access resources such as personalized search functions, translation tools, and voice-to-text features that can drastically improve the design process.
Beyond the productivity gains offered by these tools, designers also gain insight into how a design will perform in different countries or regions due to Durable's  powerful machine-learning capabilities that make cross-border execution fast and efficient.
Durable's automatic knowledge representation can enhance team communication by helping present complex concepts in simple visual graphics that promote more profound understanding.
Ultimately, the combination of economic savings from improved efficiency and enhanced team collaboration makes Durable an invaluable tool for any modern designer.
Adobe Sensei
Adobe Sensei is a revolutionary AI tool designed to transform the design and creative operations of the modern designer.
 It provides sophisticated machine learning algorithms to automate tasks, identify patterns in data and make predictive recommendations towards automation.
With its help, designers can work faster and wiser because they can easily recognize objects within images, classify fonts and present similar palettes for color matching.
 Additionally, Adobe Sensei helps designers customize their content for specific audiences using natural language processing capabilities to tailor it as per users' preferences.
By intelligently anticipating upcoming trends in design styles, Adobe Sensei enables designers to stay ahead of the game.
It can recognize patterns in user behavior and usage across creative applications to suggest relevant time-saving features or processes.
For instance, it may recognize repetition in a design task like manipulating particular objects on multiple separate artwork files; using AI, Sensei can recognize existing objects automatically, thus allowing for the corrections to be adjusted across all artworks at once.
Furthermore, using AI allows for more detailed feedback from Sensei that proposes a wide range of possible actions from many choices – enabling designers to make better decisions quickly.
Autodesk Generative Design
Autodesk Generative Design is a powerful, cloud-based technology designed specifically for 3D designers.
It lets users quickly explore design alternatives that meet performance requirements and generate results based on optimization algorithms and artificial intelligence.
Generative Design lets designers experiment with different materials, configurations, and parameters to find solutions tailored to the designer's specific needs, ultimately creating more robust designs faster than ever before.
The advanced simulation capabilities of Autodesk Generative Design allow designers to analyze how their designs react under environmental conditions such as heat, impact, or vibration – saving valuable development time and boosting product performance.
Autodesk Generative Design offers many benefits to designers, especially those looking to explore new design possibilities.
This cloud-based generative design technology empowers designers with faster processes and more reliable results by harnessing the power of AI and machine learning.
By enabling designers to quickly visualize multiple iterations, iterations that would have previously been highly costly and time-consuming, Autodesk Generative Design provides access to more ideas and better optimization of designs.
Further advantages include increased accuracy in only modeling best-in-class designs resulting from updated algorithms, reduced computational resources, improved design performance in complex systems, and enhanced collaboration on large projects by removing manual uploading processes.
With Autodesk Generative Design, designers become more productive and efficient, with a more remarkable ability for innovation.
Figma
Figma's Machine Learning for Designers (ML4D) provides AI-driven tools to streamline the creative process and enable designers to focus on higher-level work.
ML4D employs powerful algorithms that recognize patterns and relationships from contextual data sources, enabling it to generate styles dynamically, create visually similar shapes on demand, and help users quickly develop relationships between objects or color palettes.
With this cutting-edge technology, designers have unprecedented access to automated tasks that would previously take hours of effort to complete.
 Additionally, team collaboration is made more accessible as designers can handle design decisions in real time with automatic updates and precise revisions across documents.
With the power of Figma's leading Machine Learning for Designers offerings, modern workflows are revolutionized.
Figma Machine Learning provides designers with many vital benefits, allowing them to design with incredible speed and responsiveness.
As a result of quickly identifying patterns in user behavior, this AI technology can automatically generate layout recommendations during the design process to help designers create attractive, optimized designs faster.
Furthermore, Figma Machine Learning helps designers stay up-to-date with changes in the industry by offering insights and data on trending tools and techniques along with visualizations that aid in decision-making.
Finally, Figma Machine Learning enables team collaboration by helping everyone remain on the same page throughout the design process.
AICAN Creative Platforms
AICAN Creative Platforms is a comprehensive suite of tools specifically designed for designers of all levels.
It provides an intuitive interface for creating and sharing projects and helpful resources for learning and mastering various design techniques.
AICAN's unique blend of design principles and technology enables professionals to quickly develop their projects with the aid of drag-and-drop elements and expert tutorials.
Furthermore, users can seamlessly collaborate with colleagues from around the globe in real-time using its network capabilities, allowing them to stay on task without needing constant remote management.
Ultimately, AICAN is an ideal solution for any designer looking to increase productivity while embracing creative freedom.
AICAN offers a wide range of powerful tools for designers, making creating beautiful and unique digital artwork easier.
With the unified design environment, thousands of templates and elements are available for users to choose from, enabling them to assemble visually striking products with ease quickly.
Additionally, well-crafted typography and optimized color palettes help ensure professional-looking results.
Furthermore, robust collaboration featured such as version sharing and annotated feedback make it simpler for teams to work together on projects.
And access is provided anywhere via cloud storage, allowing designers to quickly share files across multiple devices and locations.
Altogether, AICAN provides an intuitive and streamlined way for designers to craft dynamic designs without having to start from scratch every time.
Conclusion
As artificial intelligence continues to evolve, it will continue revolutionizing the design process.
It will reduce the time spent on mundane tasks, freeing up time for more creative tasks, and AI-assisted design programs have also made the visual production process much more manageable.
This allows for greater accuracy with fewer errors and even helps creators find images faster and easier.
The arrival of AI has undeniably changed the landscape of design and visual content creation. 
With more sophisticated tools available to assist in the design process, designers are able to focus on being creative rather than getting bogged down with mundane tasks. 
Additionally, these tools help improve accuracy and efficiency while also providing access to a vast library of images. 
As we continue to move into an age where AI is playing an increasingly important role, it's crucial that your digital marketing campaigns are prepared for this shift. 
What thoughts do you have about AI-assisted design and marketing? How do you think it will change the way we create and consume content? 
Content ideas
Do you have a promising podcast garnering more and more listeners by the day? Are you planning to have it monetized? Did you know that there are a number of ways you can go about making your podcast earn revenue for you. Let us help you get to know them and how they can benefit your own podcast. Introduction Podcasting
 Developing your content delivery strategies is critical. Reach out to us and we can help you get started.
Need help with video editing?
Vidpros can help with our vetted on demand team. Want to know more?